Choosing what to see at Edinburgh Fringe can be difficult, but whether you plan to see one or one hundred shows at the Fringe we recommend making some space on your spreadsheet for these 15 must see shows.  We've chosen these productions for one reason; we think they are unmissable, and take pride of place on our 2018 Must See List.
Build a Rocket at Pleasance Courtyard
1-27 August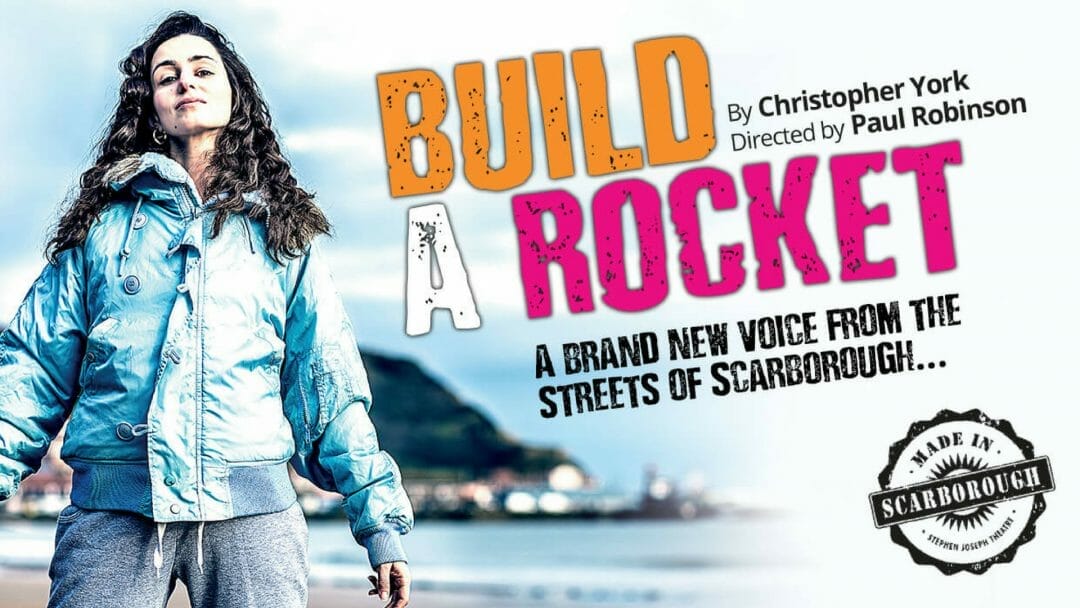 'Scarborough is turning into Tenerife. This is global warming gone wrong. This isn't the story of Icarus and Daedalus. It's Yasmin and Jack. And we won't fly too close to the sun. We'll fly through the f*cker.' Yasmin is young, feisty and living on the edge in Scarborough. She's been dealt a rough hand and has to decide whether to give in or get smart. But can the thing which threatens to ruin her life be the one thing which saves her? A new play by Christopher York, directed by Paul Robinson.
&nbsp &nbsp &nbsp &nbsp
Murder She Didn't Write: The Improvised Murder Mystery at Pleasance Courtyard
1-27 August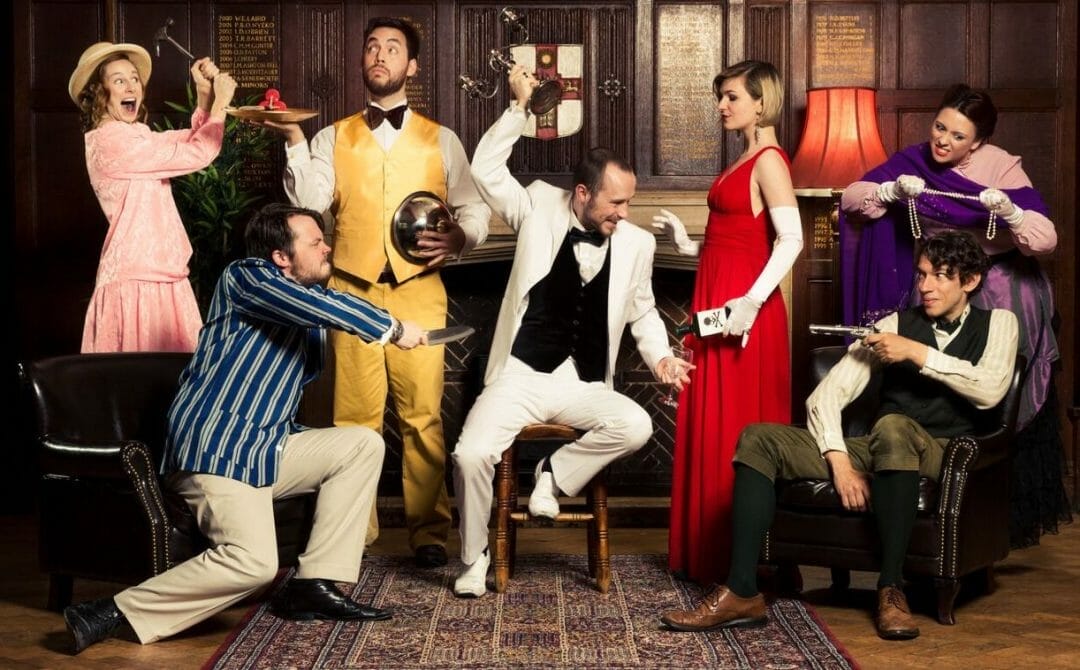 A classic murder mystery is created on the spot from audience suggestions in this ingenious show from Fringe favourites, Degrees of Error. Ms Violet in the parlour with the flamethrower? Dr Gold in Debenhams with the canon? Will you guess whodunnit?
Thor and Loki at Assembly Roxy
1-26 August (not 13th)
In a society tearing itself apart through fear, greed and violence, the apocalypse approaches and unlikely friendships blossom. Thor and Loki, the new fierce and fabulous comedy musical by Cameron Mackintosh Resident Composer Harry Blake, reimagines ancient myths through a modern lens. Packed full of wit, charm and unforgettable tunes, this is a coming of age story about The End of the World.
&nbsp &nbsp &nbsp &nbsp
Alex Kealy: A Kealy's Heel at Laughing Horse @ Cabaret Voltaire
2-26 August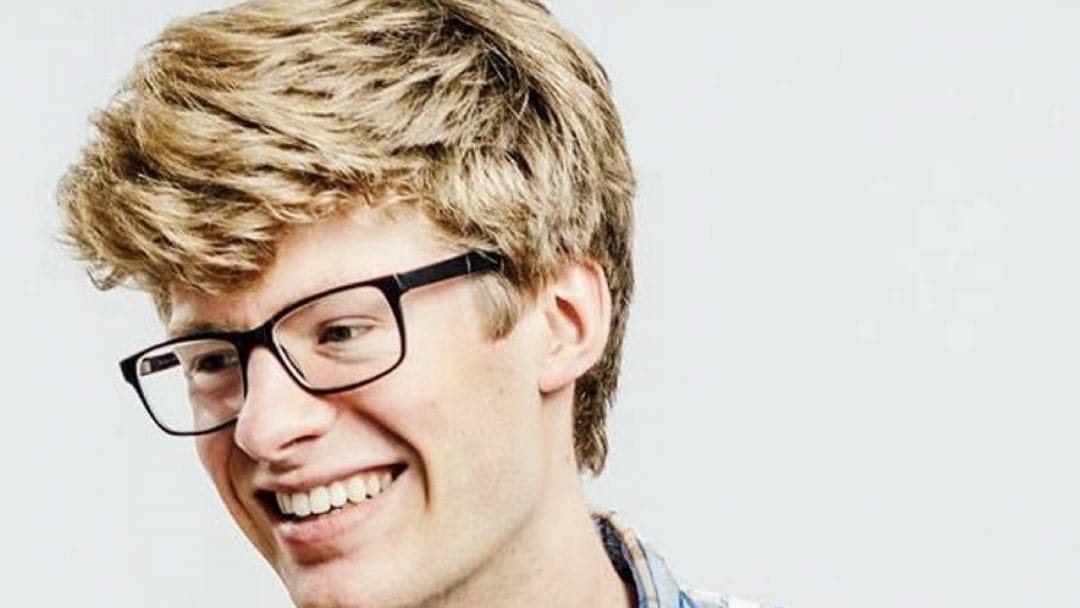 Alex Kealy was a So You Think You're Funny Finalist in his first year of stand-up and since then has performed on BBC Radio Four Extra as part of the BBC New Comedian Award, as well as reaching the final of the Hobgoblin Comedy Award amongst other new act competi- tions. Alex made the Evening Standard's Top Jokes of Edinburgh 2017. He was also featured in the iNews' 100 of the best ever jokes and one-liners from the Edinburgh Fringe.
Showstopper! The Improvised Musical at Pleasance Courtyard
1-26 August (not 14th)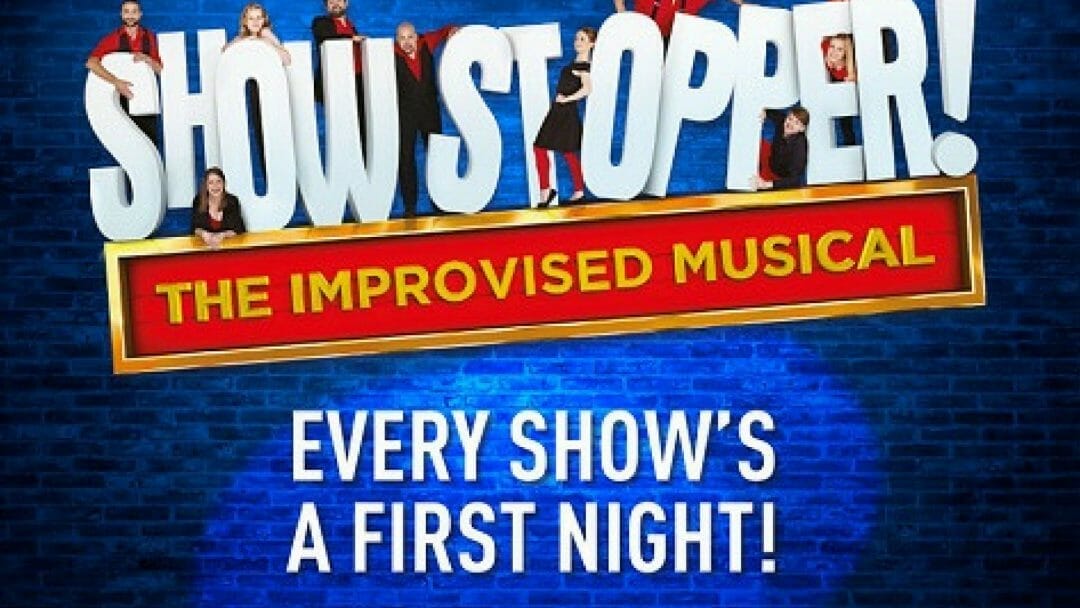 The Edinburgh must-see, Olivier Award-winning (Best Entertainment and Family Show 2016) West End hit returns for its 11th consecutive year! A brand-new musical comedy is created from scratch at every performance of this multi award-winning show. Each night audience suggestions are transformed into all-singing, all-dancing productions with hilarious results.
Vulvarine: A New Musical at Assembly George Square Studios
1-26 August (not 15th)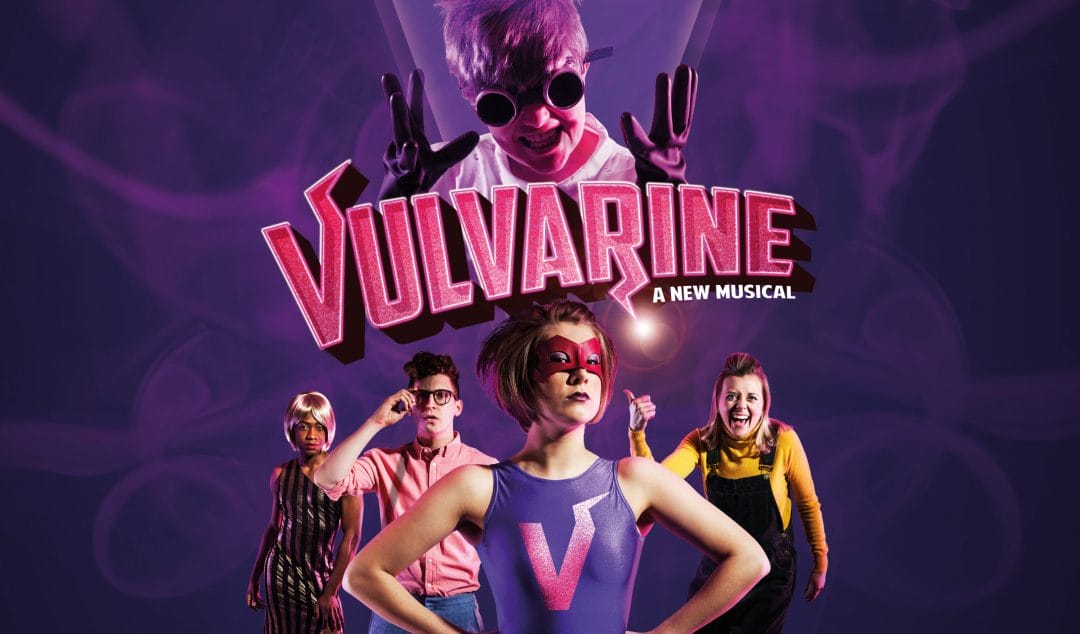 From the creators of the award-winning Edinburgh Fringe sellout Buzz: A New Musical comes a new superhero: Vulvarine.
Bryony Buckle is astoundingly average. Her days are filled with mind numbing office work, thinking about lunch and lusting after Orson Bloom from IT. But following a dose of hormone therapy gone wrong and a well-timed bolt of lightning, Bryony gains superhero abilities and a brand-new persona: Vulvarine, saviour of womankind. Where is all the tampon tax going? Who is The Mansplainer, and what is his evil plan?
Sisters: On Demand at Pleasance Courtyard
Critically acclaimed duo Sisters invite you to the product launch of their new on-demand service, putting you in control of their highly anticipated second hour. No two shows will be the same as the audience picks their own way through an hour of Sisters' unique brand of sketch comedy, featuring police line-ups, airport security, virtual reality and data leaks. Think Black Mirror meets sketch comedy.
Alex Edelman: Just for Us at Pleasance Courtyard
1-26 August
Alex Edelman's first show, Millennial – about very traumatic stock photos and young people – won the Edinburgh Comedy Award for Best Newcomer, the first show by an American to do so since 1997. The follow-up, Everything Handed to You  – about identity and the availability of plug sockets in airports – was even more acclaimed: selling out its entire Edinburgh run and was the second best reviewed of any comedy show at the Festival. It was also filmed in its entirety for a special called Live From the BBC, which is currently available on Netflix.
Fcuk'd at Gilded Balloon Teviot
1-27 August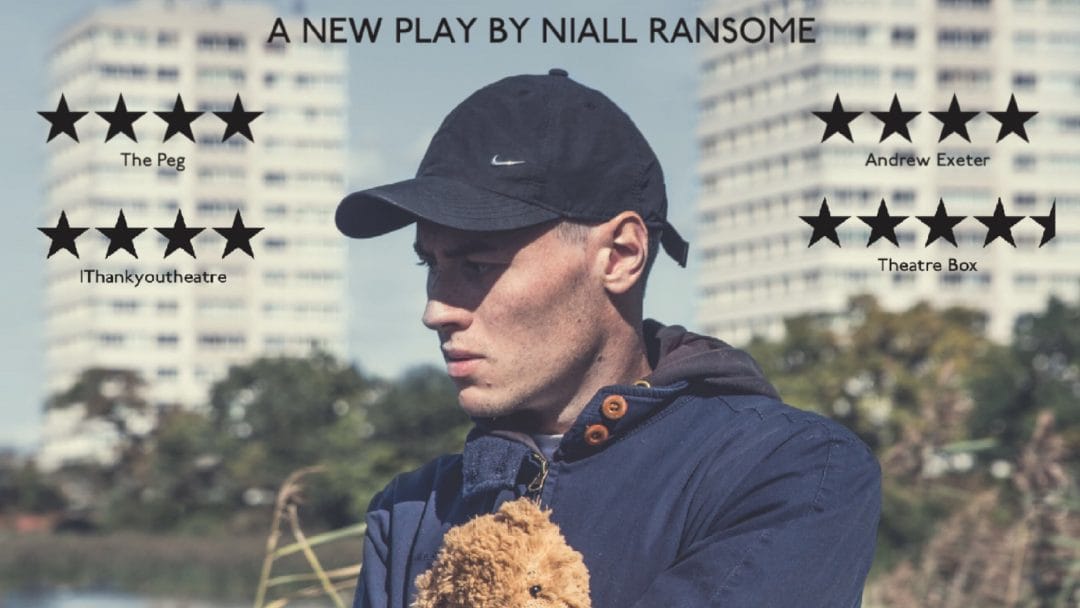 FCUK'D tells the brutal and heartfelt story of a teenage boy who kidnaps his younger brother in an attempt to flee his decrepit council flat and escape his daily encounters with the authorities. This one-man show, written entirely in verse, switches between the innocence of childhood and the very real struggle of being Fcuk'd by an unfair system.
Interview with writer Niall Ransome
The Vanishing Man & The Extinction Event at Pleasance Courtyard
1-27 August (not 6th or 13th)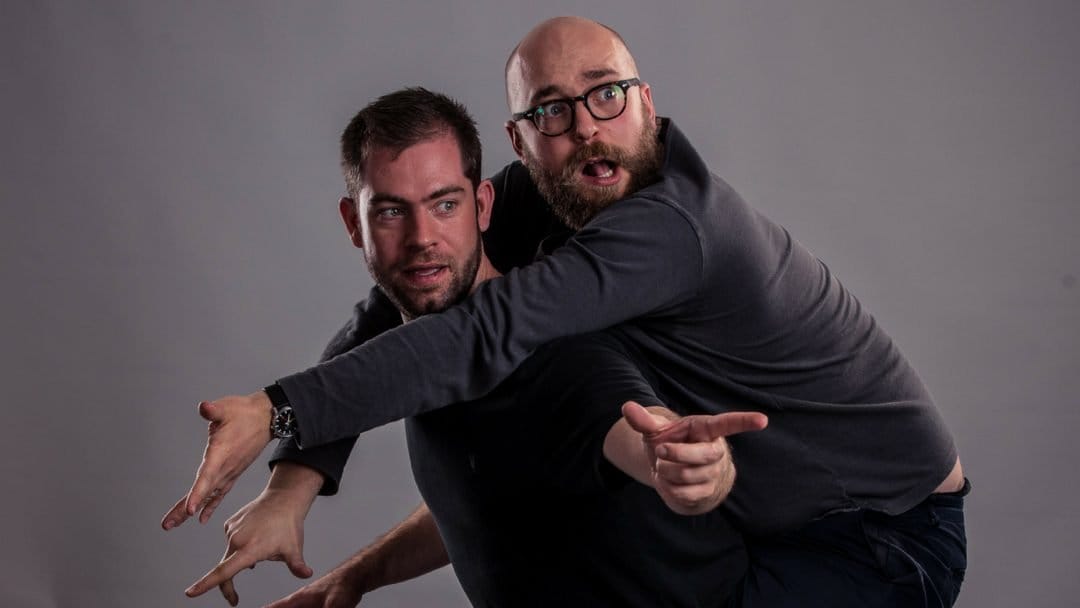 Presenting two back-to-back productions, the pairing of director-performers Simon Evans (dir. Killer Joe, Trafalgar Studios; The Best Man, Playhouse Theatre; The Resistible Rise of Arturo Ui, Donmar Warehouse) and David Aula (Rain God, VAULT Festival; The Cement Garden, VAULT Festival; Personal Enemy, Theater 59E59, New York), will captivate audiences with an innovative marriage of poignant theatre and spellbinding close-up magic.
Woyzeck at Pleasance Dome
1-27 August (not 13th or 23rd)
A nation wakes up from war, the lake sits stagnant and eerie and all the while a record spins. Franz Woyzeck, a young soldier, grapples with his fragmented mind as he sinks deeper and deeper below the surface of reality. Attempting to provide for his illegitimate son and lover; rank and rule conspire to plunge Woyzeck into a kaleidoscopic dreamscape where nothing is as it seems and no one can be trusted. Following a sell-out 2017 Fringe debut, the award-winning Spies Like Us return to Edinburgh and breathe new life into Büchner's classic tale with their trademark explosive physical style.
Kids Play at theSpace @ Niddry St
13-25 August
Kids Play…Not for children! Written and directed by Glenn Chandler, creator of Taggart.
Theo is a gay 17-year-old student in need of cash. Greg is a married businessman with an odd fetish. When the two meet up in a hotel room in Brighton during the conference season, a financial transaction takes place between them, but nothing turns out quite as expected. An emotional corkscrew of a play with surprises galore, Kids Play takes us on an often hilarious and sometimes dark journey into the psycho-sexual needs of two lost souls on a hot summer night, a drama that is ultimately about the strange things a lonely boy will do for love.
Early Birds at PQA Venues @ Riddles Court
3-27 August (not 8th, 15th, 22nd)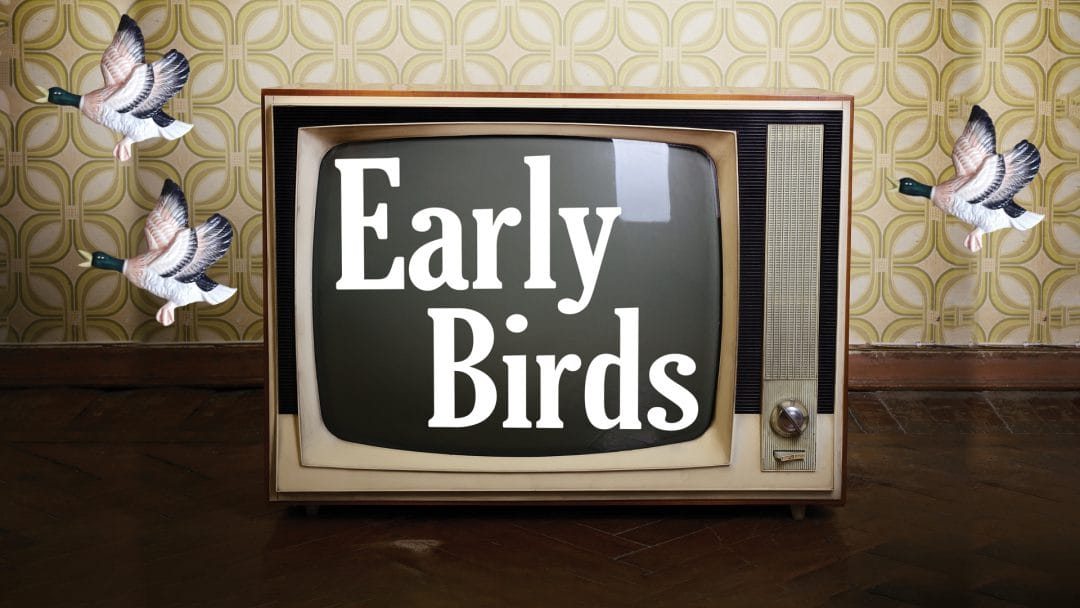 The world premiere of the new play Early Birds, from the writers of Birds of a Feather, Maurice Gran and Laurence Marks, tells the incredible yet true story of the birth of one of the nation's favourite sit-coms.
Early Birds starts with a chance encounter in a West End hotel, and ends with a show considered so saucy it was nearly cancelled two weeks into its run, yet which is about to enter its thirtieth year as TV comedy classic Birds of a Feather.
Kin at Underbelly Cowgate
2-26 August (not 13th)
A dying father. Two estranged sisters reunite after 20 years. One night to bury the hatchet. In an airless room over a single night, they talk it out. When the only thing they have left in common disappears, is their relationship worth saving? Written by Max Dickins (The Man on the Moor and The Trunk), this gripping story of sibling rivalry examines the meaning of family. How can you forgive the past when you can't even agree on what it looks like?
Interview with writer Max Dickins 
Loop at Underbelly Cowgate
London, 1965. A woman leaves her mother, fiancée and everything she knows behind, to search for something better in another city.
Manchester, 1985. Boy meets Girl under the serious moonlight. For The Boy, music is everything. For the Girl, everything is a new pair of trainers. They dance and fall in love as the New Romantics play, while a woman waits by the phone.
The Present. A Young Man who feels like nobody understands him wants out of his home, his school and his life. His parents just want what's best. Maybe he'll find what he's looking for in the same city his grandmother left 50 years ago.
"a physical piece of theatre which flows with a fascinating urgency" ★★★★★ Theatre Weekly