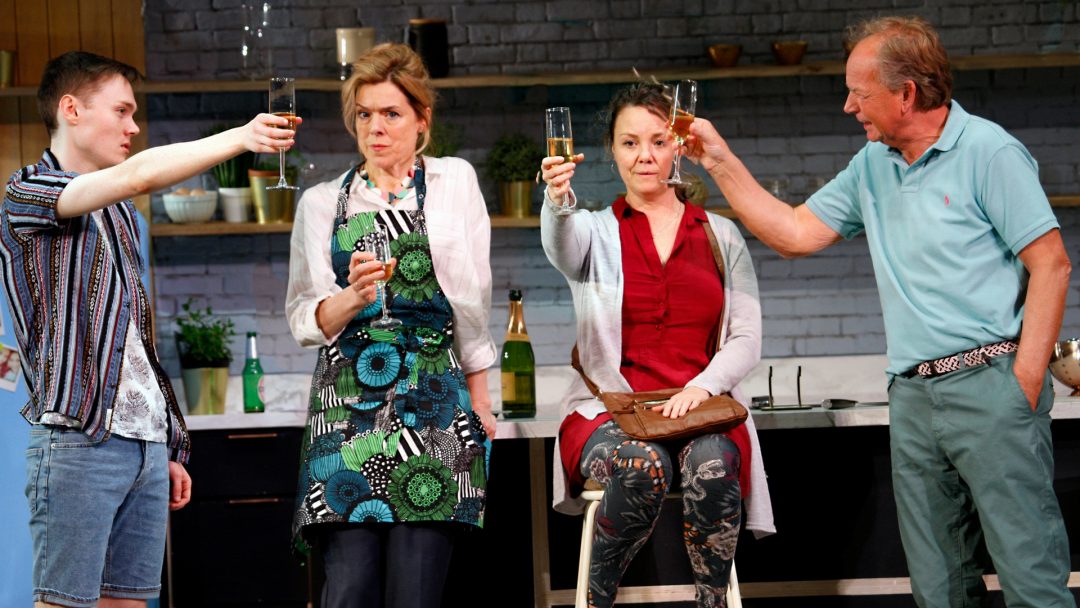 Production images have been released for Torben Betts' new play Monogamy, starring Janie Dee as Caroline Mortimer, Charlie Brooks as Sally and Patrick Ryecart as Mike.
Monogamy opened at the Festival Theatre in Malvern last week and is currently touring the UK ahead of a limited 5-week season at London's Park Theatre from 6 June to 7 July 2018.
Also in the cast are Jack Archer as Leo, Genevieve Gaunt as Amanda and Jack Sandle as Graeme.
Monogamy means sharing your life with one person, but what if you shared your kitchen with 5.6 million?
Caroline Mortimer, the nation's favourite TV cook, has it all – a sparkling career, a big house in Highgate, a (golf) loving husband, smart kids and the best kitchen money can buy.
But beneath the immaculate furnishings, studio lighting and away from the glare of the ever-present cameras – Caroline must face the looming collision of living a private life in the public eye. What happens when the cameras turn off and the truth comes out?