With the UK about to experience the first Coronation since 1953, you can celebrate with a trip to the theatre to see one of these Royal themed shows.
King Charles III will be crowned on 6th May 2023 in a ceremony at Westminster Abbey that will be watched by millions across the globe.
Here's our pick of ten royal shows to help you celebrate the King's Coronation.
&nbsp &nbsp &nbsp &nbsp
The Lion King
We had to pick the one with 'King' in the title! Experience the magic of Disney's beloved classic like never before with The Lion King in London.
Immerse yourself in the vibrant and stunningly designed world of the African savannah as Simba, Nala, Timon, Pumbaa, and the rest of the beloved characters come to life in this unforgettable theatrical experience.
Featuring awe-inspiring puppetry, captivating music, and mesmerising choreography, The Lion King is a show that will leave you breathless and wanting more. Book your tickets now and join the circle of life!
The Mousetrap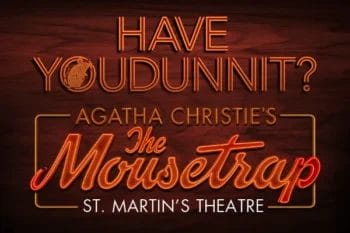 There's no actual royals in this one, but The Mousetrap opened in London in November 1952, just seven months before the last Coronation. This means that this is the only stage production in the UK that will be running for two consecutive Coronations!
Get ready for a thrilling night of suspense and intrigue with The Mousetrap stage play in London. Agatha Christie's masterpiece has been keeping audiences on the edge of their seats for over 70 years, and it's easy to see why.
Set in a remote country house, the tension builds as a group of strangers becomes trapped together with a murderer among them. With plot twists and turns that will keep you guessing until the very end, The Mousetrap is a must-see for any fans of mystery and suspense. Book your tickets now and see if you can solve the ultimate whodunit!
&nbsp &nbsp &nbsp &nbsp
The Phantom of the Opera
The Phantom of the Opera has been captivating audiences for over three decades at Her Majesty's Theatre, but all that is soon to change as the theatre will be renamed His Majesty's Theatre following the Coronation of King Charles.
Experience the timeless tale of love and obsession with The Phantom of the Opera in London. Follow the story of the mysterious Phantom as he lures the young soprano Christine into his underground lair, all while the handsome Raoul tries to win her heart. With unforgettable music, breathtaking costumes, and dazzling special effects,
The Phantom of the Opera is a theatrical masterpiece that will leave you spellbound. Book your tickets now and prepare to be transported to a world of romance, tragedy, and mystery.
Six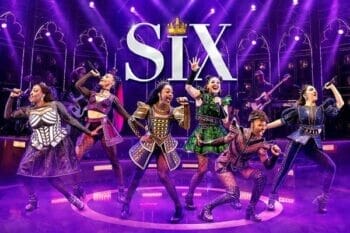 King Charles will be hoping not to get the reputation of his ancestor, who gets named and shamed in SIX The Musical.
Get ready to rock out with the queens of British history in the smash-hit musical Six in London. From Henry VIII's six wives comes a pop concert like no other, as each queen takes to the stage to tell her own story and stake her claim to fame. With catchy tunes, witty lyrics, and electrifying performances, Six is a celebration of girl power that will have you singing and dancing along in your seat.
Don't miss your chance to join the party and see why Six has taken the West End by storm. Book your tickets now and let the queens show you how to rule the stage!
Hamilton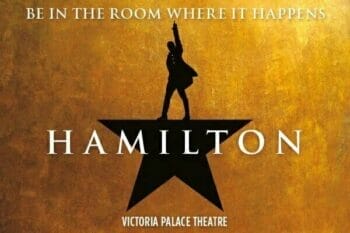 Another ancestor that King Charles won't want to follow in the footsteps of is King George III who appears in smash-hit musical Hamilton.
Be in the room where it happens with Hamilton, the revolutionary musical that has taken the world by storm. Follow the incredible life and career of Alexander Hamilton, one of America's founding fathers, in this breathtaking production that blends hip-hop, R&B, and traditional show tunes.
Featuring a talented cast and stunning choreography, Hamilton is a theatrical event like no other. Book your tickets now and prepare to be blown away by the sheer brilliance and energy of this groundbreaking musical. Don't throw away your shot to experience Hamilton in London!
Frozen
Experience the heartwarming and magical tale of Frozen, now a hit musical in London. Follow the journey of sisters Anna and Elsa (Queen of Arendelle) as they navigate the challenges of love, sisterhood, and self-discovery, all set against the stunning backdrop of the icy kingdom of Arendelle.
With unforgettable songs, mesmerising costumes, and dazzling special effects, Frozen is a theatrical adventure that will leave you feeling uplifted and enchanted. Don't miss your chance to see the beloved characters come to life on stage, including Olaf, Kristoff, and of course, Elsa's show-stopping "Let It Go" performance.
Book your tickets now and prepare to be transported to a world of wonder and magic.
The Great British Bake Off Musical
You won't find any Dukes or Duchesses in the tent, but as people up and down the country hold street parties to celebrate the King's Coronation, we expect many of them will be trying out their signature bakes for the event.
The nation's favourite TV show has become a brand-new Great British Musical.
Five years in development, created in association with the producers of the phenomenally successful TV series and following nightly standing ovations at its world premiere in Cheltenham, The Great British Bake Off Musical is at the Noël Coward Theatre.
Follow the trials and tribulations of our bakers as they enter the hallowed tent, including a policeman, a carer, a sixth form student, a retired dinner lady, an environmentalist vegan, an Italian fashionista, and more, as they come together to share their journeys of friendship, love, and laughter.
We Will Rock You
Granted this is a bit of a tenuous link, but the incredible We Will Rock You, featuring the music of Queen is returning to the West End!
21 years since it all began… the world's favourite rock theatrical returns home! The worldwide smash-hit We Will Rock You by Queen and Ben Elton returns to London, for an unmissable 12-week season.
Seen by 17 million people across 28 countries, this musical spectacular plays to its biggest audience yet. Taking to the same iconic stage at the London Coliseum that saw Freddie Mercury's 1979 Royal Ballet performance, this event will go down in musical theatre history. Featuring 24 of Queen's best-loved hits, including We Are The Champions, Bohemian Rhapsody and Don't Stop Me Now, We Will Rock You is guaranteed to blow your mind.
The Crown Jewels
According to producers this is the 'royal event of the year', King Charles and Queen Camilla might disagree!
The Crown Jewels is a riotous new comedy based on the most unbelievable royal caper in British history. Charismatic and unpredictable Colonel Blood is planning the greatest heist of all time: stealing the Crown Jewels in plain sight. With a gang of misfits by his side, what could possibly go wrong? But Charles II can't afford a royal scandal, and no King likes people handling their Crown Jewels…
With an exceptionally star-studded cast, written by BAFTA-award winning creator of The Durrells and Men Behaving Badly, Simon Nye, and directed by multi-Olivier Award winner Sean Foley (Upstart Crow, The Ladykillers), it would be criminal to miss this raucous royal affair.
The King and I
And we'll end this list with another King in the title.
Step into a world of opulence and grandeur with The King and I in London. Set in 1860s Bangkok, this classic Rodgers and Hammerstein production tells the story of the British governess Anna and her unlikely relationship with the King of Siam.
With exquisite costumes, stunning choreography, and unforgettable songs such as "Shall We Dance?" and "Getting to Know You," The King and I is a theatrical masterpiece that will leave you enchanted and inspired. Don't miss your chance to see this timeless classic brought to life on stage.
Book your tickets now and prepare to be swept away by the romance and drama of The King and I.