With so many amazing productions coming to London this month we struggled to pick our favourites, but we've narrowed it down to the these top ten shows to see in June.
Our list includes a Star Trek cast member making her West End debut, an Edinburgh Fringe hit which visits London as part of their tour, and the return to the London Palladium of an iconic piece of musical theatre.
Cuttings
Hope Theatre 4th – 22nd June
Cuttings is written by Ollie George Clark and is one of the six shortlisted scripts in the Liverpool Hope Comedy Playwriting Prize 2018/19 and is directed by Rob Ellis. YouTuber turned actor Arthur Moses wins an Olivier Award, and moments later goes on to drunkenly deliver the most offensive, outrageous and profanity laden speech in the ceremony's history.
More Info     Interview with Ollie George Clark
Custody
Ovalhouse 5th – 22nd June
Interrogating the impact of police brutality on BAME communities, Custody embarks on an exciting tour following its hugely successful run at Ovalhouse in 2017. An urgent production, Custody tackles an uncomfortable and devastating truth often naively assumed to be an American issue and questions the ability of the police to police themselves.
Vulvarine
King's Head Theatre 11th June – 6th July
Fat Rascal Theatre who are currently on UK tour with their hit Edinburgh show Vulvarine, will stop off at The King's Head Theatre, where they have become the new musical theatre Associate Company.
Bryony Buckle is astoundingly average. Her days are filled with mind numbing office work, thinking about lunch and lusting after Orson Bloom from IT. But following a dose of hormone therapy gone wrong and a well-timed bolt of lightning, Bryony gains superhero abilities and a brand-new persona: Vulvarine, saviour of womankind. Where is all the tampon tax going? Who is The Mansplainer, and what is his evil plan? Grab your tights, your spanx and your most supportive sports bra. It's hero time.
Bitter Wheat
Garrick Theatre 7th June – 21st September
The multi award-winning John Malkovich returns to the West End stage after nearly 30 years to play Barney Fein, a top dog Hollywood producer in Bitter Wheat, a new play by the legendary author, director and playwright David Mamet.
Bitter Wheat is a play about a depraved Hollywood mogul. It rips the pashmina off the suppurating wound which is show business, and leaves us better human beings, and fitter to once more confront the horror of life. Our hero, Barney Fein, is a bloated monster- a studio head, who, like his predecessor, the minotaur, devours the young he has lured to his cave.
Radio
Arcola Theatre 19th June – 11th July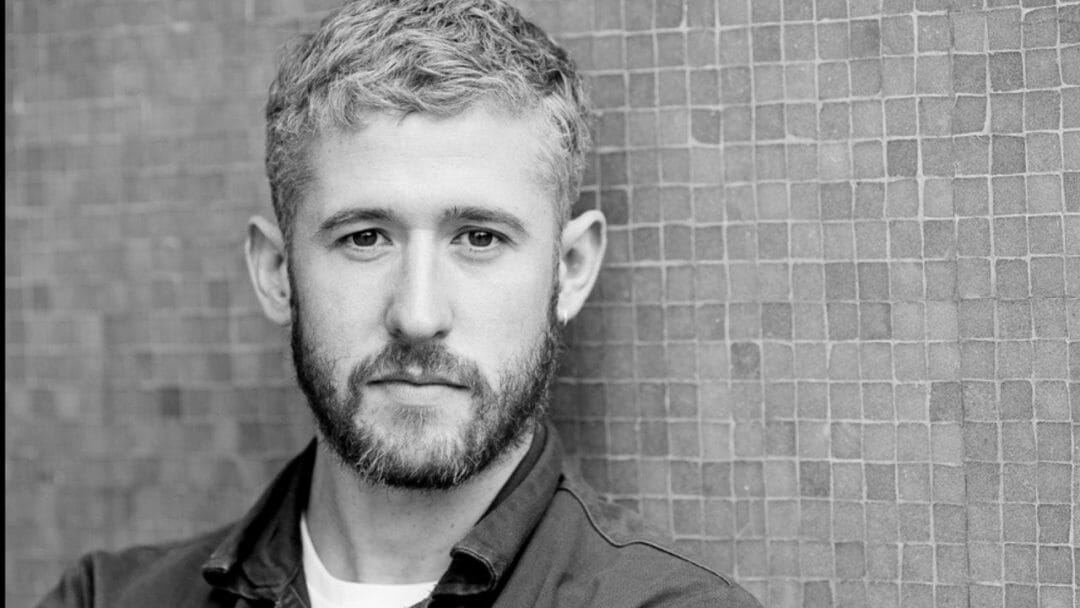 Josh Roche directs Adam Gillen as Charlie Fairbanks in a one-man play about memory, love and spaceships.
Charlie Fairbanks was born in the dead centre of the United States at the dead centre of the twentieth century. Americans are going to the Moon and Charlie's sure he'll be the first one there. But as he shines his spotlight on the Moon, so too does it illuminate the darker side to his nation's history.
Afterglow
Southwark Playhouse 5th June – 20th July
Josh and Alex, a married couple in an open relationship, invite Darius to share their bed for one night. When a new intimate connection begins to form, all three men must come head to head with one another's notions of love, intimacy, and commitment.
The cast features Jesse Fox (Hard Feelings, Finborough) as Darius, Sean Hart (Coriolanus, Titus Andronicus, RSC) as Josh and Danny Mahoney (White Fang, Park Theatre) as Alex. Afterglow is directed by Tom O'Brien.
The Secret Diary of Adrian Mole Aged 13 ¾ – The Musical
The Ambassadors Theatre 15th June – 12th October
Following two highly acclaimed runs at Leicester's Curve theatre in 2015 and the Menier Chocolate Factory in 2017, Sue Townsend's The Secret Diary of Adrian Mole aged 13¾ – The Musical, will open at the Ambassadors Theatre for a limited season. The musical has book and lyrics by Jake Brunger, music and lyrics by Pippa Cleary and direction by Luke Sheppard.
Set in 1980s Leicester, this adaptation of Sue Townsend's best-selling book is a timeless tale of teenage angst, family struggles and unrequited love, told through the eyes of tortured poet and misunderstood intellectual Adrian Mole. One of the most enduring comedy characters of all time, he is the hapless, hilarious, spotty teenager who captured the zeitgeist of 1980s Britain, and this critically acclaimed production brings Adrian's story to life for a new generation of theatregoers.
Hedgehog
Lion and Unicorn Theatre 11th June – 22nd June
The 1990s. The East Midlands. A girl left standing on the edge of the dance floor. And a dead hedgehog. This story of 17-year-old Manda, at the end of the 90s. Dad's pissed in the living room, watching the darts. Mum's on the rosé, and Manda's losing her mind. She's on the cusp of womanhood, and the world's about to enter a brand spanking new Millennium.
A story of the anxiety, sex, love, family and identity, as well as coming to terms with life, her place in this brave new world and ultimately, how we all find a way to cope. Written for one female voice, and based on real experiences, Hedgehog attempts to unpack the odyssey of the day to day, how huge and insurmountable the world can seem to a person coming to terms with adulthood, and how the creeping spectre of anxiety takes root in young people.
More Info     Zöe Grain and Georgia Richardson Interview
Dark Sublime
Trafalgar Studios 2 25th June – 3rd August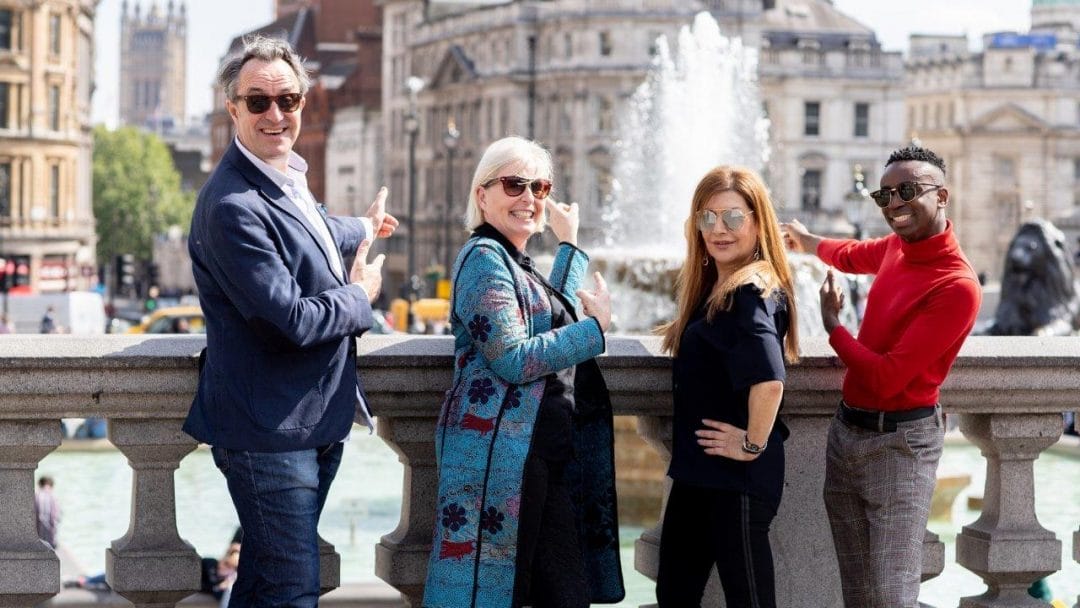 Joining Marina Sirtis as she makes her West End debut are theatre titans Jacqueline King and Simon Thorp, esteemed actor and LQBTQ+ campaigner Sophie Ward  alongside one of the most exciting up and coming UK actors Kwaku Mills. Stage and screen star Mark Gatiss  will be lending his voice to the part of Kosley, a hysterical talking computer, in this world premiere of Dark Sublime, directed by Andrew Keates.
Oli arrives at the door of Marianne, a fading jobbing actress. He's impatient to make an impression, to make a friend. Marianne knows about waiting – for her turn at something more substantial than a half-remembered role on a cult TV show, for her best friend to see her differently. As Oli forces her back into the past, and a strange, outrageous world she hasn't visited in almost 40 years, Marianne must find her own way into the future. Together they begin to discover what every good relationship needs: time and space.
Joseph and The Amazing Technicolor Dreamcoat
The London Palladium 26th June – 8th September
Joseph and the Amazing Technicolor Dreamcoat, the first major musical collaboration by Andrew Lloyd Webber and Tim Rice, is re-imagined in a brand new production at the iconic London Palladium next summer.
Jason Donovan returns to the production and theatre where he made his west End debut, this time playing the Pharaoh alongside Sheridan Smith as the Narrator.  Jac Yarrow will make his professional stage debut in the iconic role of Joseph.