Guest Reviewer Programme
At Theatre Weekly we pride ourselves on being the voice of the audience. We recognise that the vast majority of theatre-goers aren't from within the industry, and will want to read honest opinions before deciding which tickets to spend their money on. Demand is increasing, and we are always looking for guest reviewers to contribute to our theatre community. Find out more below.
We're recruiting Guest Reviewers for Edinburgh Fringe Now!
With over 3000 productions at Edinburgh Fringe all crying out for reviews from a professional publication, we're looking for Guest Reviewers who will be in Edinburgh in August. We'll ask you to sign up to review at least 15 productions over the festival, but you're welcome to sign up to more. We'll provide you with the tickets to the productions you choose to review. Find out more about our Guest Reviewer programme below and then apply.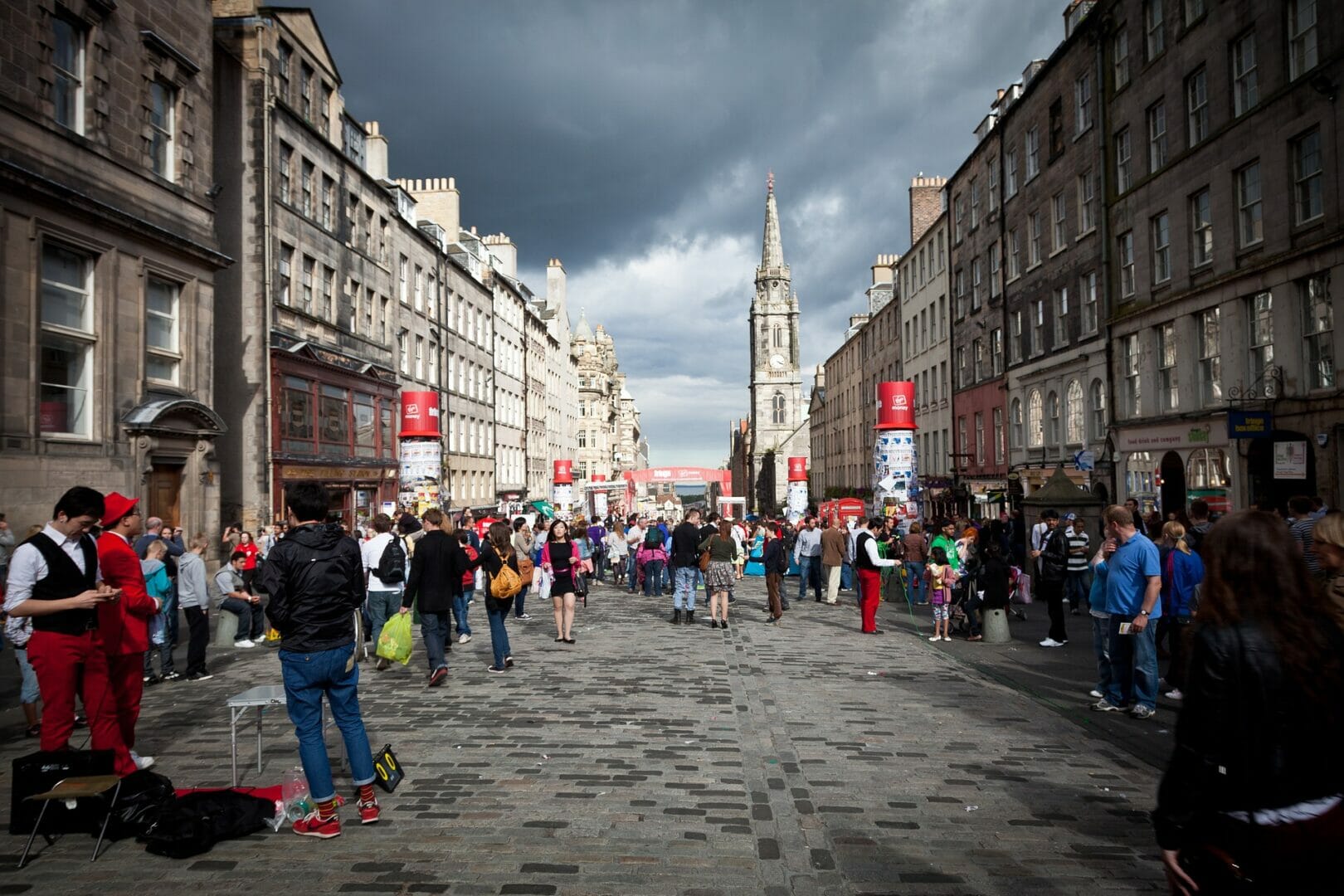 We are reviewers, not critics
We want to support productions as much as we want to support audience choice, that means we don't go in looking for faults, instead we give an honest assessment of what someone can expect when they buy tickets for that show. We'll highlight what's good, and not so good, giving a general feel for the production.
Demand is increasing
Audiences and productions alike appreciate our honest and straightforward style, and with so many productions to be covered we are always looking for guest reviewers to contribute to our theatre community. You'll need to have excellent writing skills to be a guest reviewer for Theatre Weekly.
While a background in theatre is useful, it's not essential
You will be the voice of the audience, our readers want to know what a show will be like for them. As long as you can describe the experience you had, it will help other people make an informed choice. That also means going in with an open mind, and considering how other people might enjoy the show.
This is a fantastic opportunity
to see lots of exciting theatre (without having to buy a ticket), to get your work published, building up a portfolio, and having it read by a large audience. For anyone who wants to get more experience in theatre here's your chance to see how the professionals do it...for free!
Most reviews are in London
but we welcome applications from across the country. We are particularly interested in hearing from people in festival cities, like Edinburgh and Brighton.

What's in it for you?
Aside from the free ticket, our Guest Reviewer Programme gives you the opportunity to have your work published under your own by-line. You'll often be invited to opening nights so it's a lot of fun, and a great way of meeting people in the industry. We will also link to social media profiles of your choosing.
What shows will I see?
The majority of productions will be off-west end or fringe theatre, which is an excellent way to see new and exciting productions, and build up your experience of theatre. The great thing is it's completely up to you, just choose the ones you want to sign up to on our Guest Reviewer Hub
How often will I get to review?
That's up to you too, we make all our review opportunities available to all our guest reviewers, you simply choose the ones you want to do. But we do get a lot of requests, so we're looking for people who are willing to pick up at least one review per week on average.
Think you have what it takes to be a guest reviewer on Theatre Weekly?