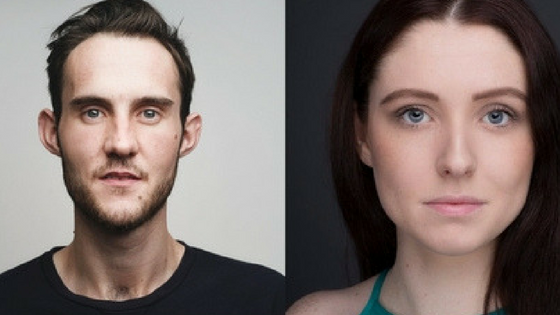 Casting has been announced for the Vivo D'Arte's upcoming promenade production of Alfred Uhry and Jason Robert Brown's Tony-Award musical Parade at the world's oldest working paper mill set to open next month.
Connor Dyer will play the role of Leo Frank, with Sherelle Keheller as his wife Lucille. Philippa Rose will play Mary Phagan with Trey Copeland-Williams playing the role of Jim Conley.
Parade tells the heart wrenching true story of Leo Frank, a Brooklyn-born Jew living in Atlanta, Georgia. Frank was accused of the murder of his 13-year-old employee Mary Phagan in 1913. Already guilty in the eyes of everyone around him, a sensationalist publisher and a janitor's questionable testimony along with a litany of false testimonies, clearly lacking any clear, real evidence seals Leo's fate. His only defenders are a Governor with a conscience, and, eventually, his Southern wife who finds the strength and love to become his greatest champion.
Directed by Dan Cowtan, the rest of cast include Dylan Wynford, Thomas Isherwood, Richard Mellion, Danny Lane, Luca Hlaing, Elise Allanson, Cameron Hay, Krishana Parker, Jacob Yolland, Ross Hadley, Lawrence Smith, Zacky Agama, Esme Sears, Charlie-Jade Jones, Megan Ellis, Lauren Edwards  and Beaux Harris.
The production, produced by Vivo D'Arte, will be musically directed by Erika Gundesen and choreographed by Andrea Campusano.
Parade will be staged at the Frogmore Papermill in Apsley from the 7th – 16th September, and will also be the first professional production to help restore the life and use of the mill. Audiences will move throughout the building during the performances creating both an immersive and interactive experience of this emotional story.