In the UK, it's easy to fantasise about how amazing it would feel to be in America, or it was, before it went insane. South Bend is a road film for the stage about the true story of writer Martin McCormick, as he travels to South Bend, Indiana to be reunited with a woman he met in California. However, when he returns to the states, the woman in question is different, and she is being cared for by her British-hating step-mother. What happens after this can only be described as a hilarious, chaotic and moving adventure, touching upon human nature, substance abuse, the media's perception of America and the unpredictability of life.
Martin McCormick has the effortless gravitas of a true storyteller, while also being crass and hilarious, the audience hanging off every word that he speaks, utterly gripped by the absurd story of South Bend that is unfolding before our eyes. All other parts are played equally as effortlessly by Jess Chanliau, who transforms into each character and adds even more texture and depth to McCormick's story. The two also have a fantastic chemistry on stage that makes it so easy and enjoyable to watch, especially when their choreography is like a well-oiled machine and every movement they make together is so smooth.
David Pollock provides live foley on stage (that's sound effects to you and me), which adds to the fluidity of the piece, as well as adding an extra level of humour with the somewhat slapstick nature of the sounds. Pollock also provides the voice inside McCormick's head, representing his cynical Scottish pessimism, which can only be described as hysterical. The word walloper said in a Glasgow accent will never not be funny.
I really struggle to fault any part of this performance. McCormick's writing and Ben Harrison's direction is similar to that of Stephen Greenhorn's Passing Places, an adventure through the beauty and madness of the world as well as being downright hilarious. With perfect performances from each actor, natural and smooth production, you absolutely need to see South Bend.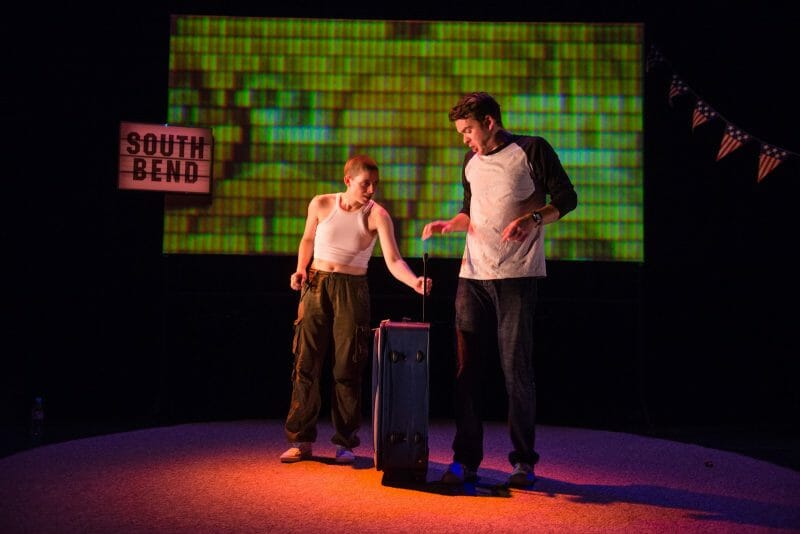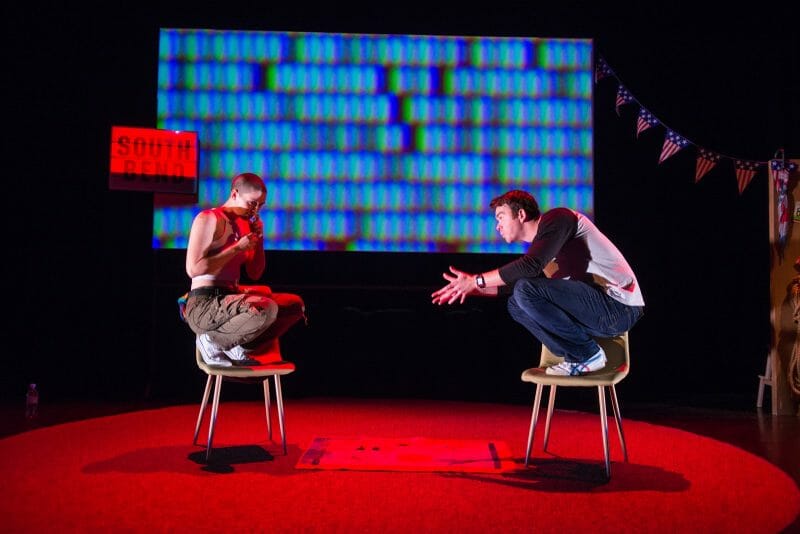 Summary
Reviewer
Review Date
Reviewed Item
South Bend at Gilded Balloon at the Museum
Author Rating