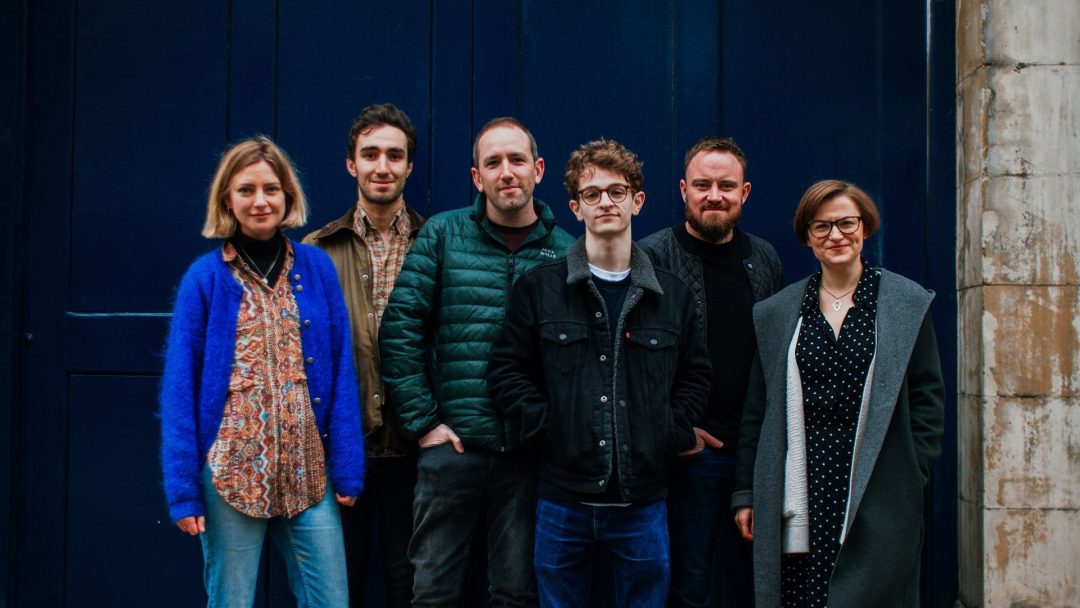 Paines Plough and Theatre Royal Plymouth have today announced the full cast for You Stupid Darkness!, a World Premiere from Sam Steiner (Lemons, Lemons, Lemons, Lemons, Lemons; Kanye the First), directed by Paines Plough Joint Artistic Director James Grieve.
The new play, set in a call centre for Brightline helpline, looks at the struggle for optimism and community amid the chaos of a collapsing world. The cast includes David Carlyle, Andrew Finnigan, Becci Gemmell and Lydia Larson. The production marks the continuation of a long-standing relationship between Paines Plough and Theatre Royal Plymouth and follows the success of Love, Love, Love and The Angry Brigade.
Everything's been falling apart for a while now. In a cramped, crumbling office four volunteers spend a few hours every Tuesday night on the phone to strangers telling them everything is going to be ok. As the outside world disintegrates around them, Frances, Joey, Angie and Jon teeter on the edge of their own personal catastrophes. Their hopes and fears become entangled as they try, desperately, to connect with the callers and with each other.
"Hello. Brightline. You're through to someone you can talk to…"
James Grieve said: "I am honoured and thrilled to be working with Sam on this extraordinary new play. At an epochal moment when our world feels so unsettled, confusing, oppositional and angry, Sam has written a beautiful, funny, humane play that celebrates kindness, compassion and the indomitable human spirit in the face of uncertainty and fear. It is wonderfully witty, wise, joyful and deeply moving writing that adds up to an unerringly prescient, utterly compelling, vitally important new play about staring at a world we no longer recognise, and which sometimes scares us half to death.
Sam Steiner was the recipient of our Playwright Fellowship 2016 in acknowledgement of his rare brilliance as an emerging playwright and this play confirms him an electrifying new voice in British Theatre. I am hugely excited to continue Paines Plough's 40 year relationship with Theatre Royal Plymouth to present another World Premiere by a major writer following in the footsteps of many previous co-productions like Philip Ridley's Mercury Fur, Rona Munro's Long Time Dead, Mike Bartlett's Love, Love, Love and James Graham's The Angry Brigade."