The Inheritance gives a panoramic view of gay life in New York City today, a generation after the height of the AIDS crisis.
Of those fears, that activism, the new communities and the new kinds of isolation, what has survived? And what does the experience of the plague years mean to the young, overflowing with life, looking for love?
It stars Andrew Burnap as Toby, John Benjamin Hickey as Henry, Samuel H. Levine as Adam/Leo and Kyle Soller as Eric.  With Hugo Bolton, Robert Boulter, Hubert Burton, Paul Hilton, Syrus Lowe, Michael Marcus, Luke Thallon and Michael Walters.
&nbsp &nbsp &nbsp &nbsp
Vanessa Redgrave plays the role of Margaret.
This new play in two parts by Matthew Lopez is directed by Stephen Daldry.
Find out what the critics had to say about The Inheritance in this round up of our five favourite reviews.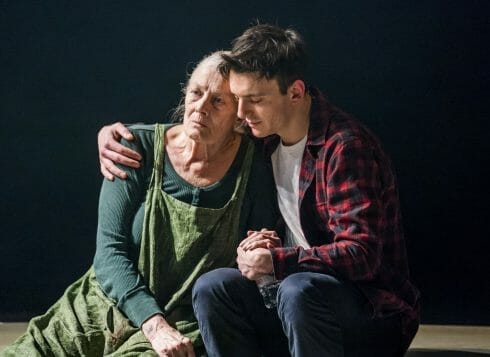 "The problem of the play is that this theme could have been achieved far more succinctly and dramatically than it is. Aside from Toby and Eric's separation, there is barely a story, only incident — a combination of comic vignettes, endless bickering and soapbox speeches that Lopez clumsily uses to make his points. On the one hand, too few characters have real meat on them; on the other, there's way too much padding."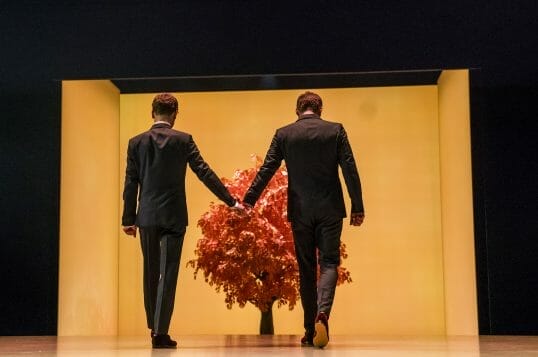 "The two parts of Stephen Daldry's production operate in slightly different ways. The first half does the legwork, but it also contains some great, rich speeches into which the actors dive as if they were swimming pools. Paul Hilton, who plays Forster and Walter, and is wonderfully delicate and poignant as both, gets to deliver an extraordinary speech about being a gay man in the 1980s and watching his friends sicken, describing the fear people felt, the repulsion, and the impulse to flee. It movingly illustrates the huge emotional and social toll that Aids took on a generation."
&nbsp &nbsp &nbsp &nbsp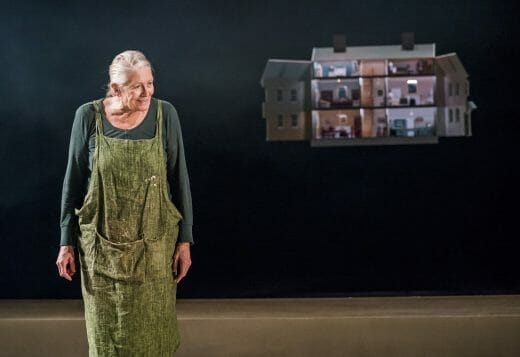 "While Lopez's play has a literary framework, it teems with life and incident: watching it, as a neighbour remarked, is like bingewatching a box-set. It tells multiple stories. One of the most intriguing shows the success-driven Toby becoming involved with a rent boy, Leo, who is not only a lookalike for Adam but also tests the moral probity of all who encounter him."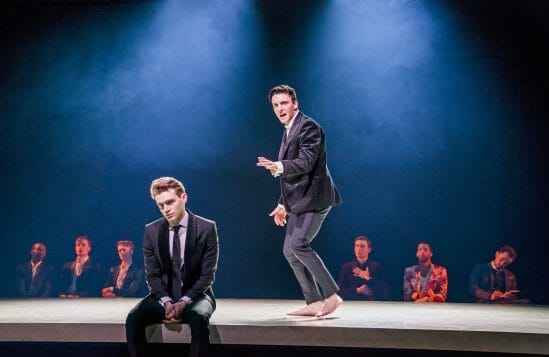 "Samuel H Levine flips arrestingly between rising thesp Adam and his foundering lookalike, the rentboy Leo, whose desperation is indelible.  For my taste, there was bit too much of E.M. Forster who wanders in and out as mentor to these modern boys and dispenser of much sage advice about the transmission of history and need to be open to heartache."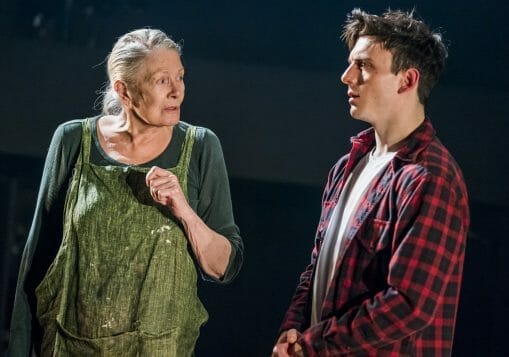 "What's stunning is that something so overt in its themes should make you feel you're living and breathing the issues, not being lectured about them. The performances are (to a man in this almost all-male affair_ exquisitely truthful – doubly so from Samuel H Levine as the contrastingly preyed-upon Adam and Leo."