War Horse
Troubadour Wembley Park Theatre 18th – 23rd October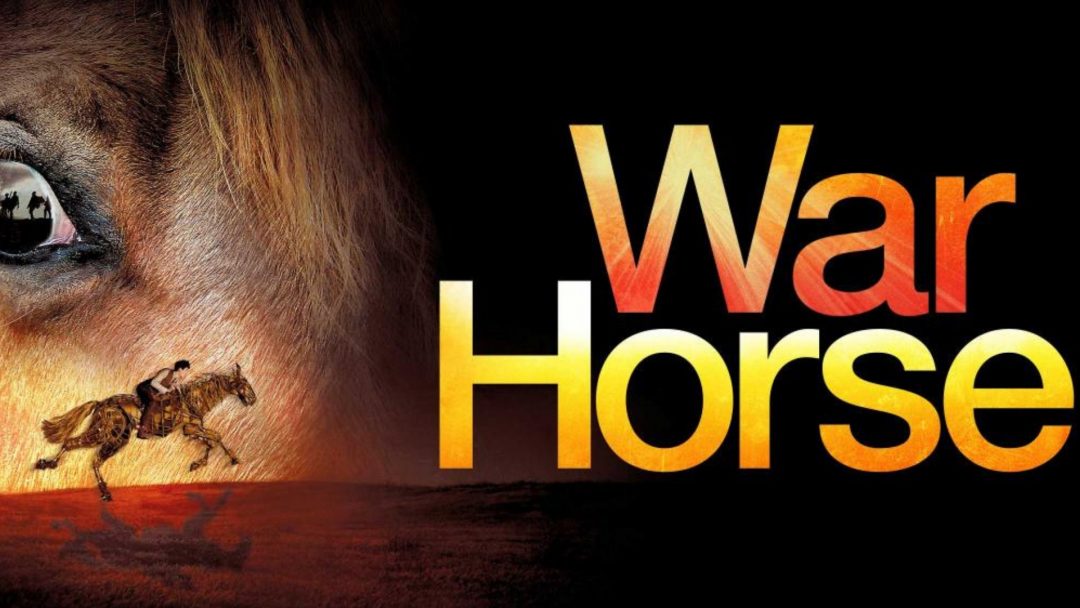 War Horse returns to London this Autumn as part of the UK and International tour, for a limited season at the Troubadour Wembley Park Theatre, an exciting new venue located just steps away from Wembley Stadium.
Based on the beloved novel by Michael Morpurgo, this powerfully moving and imaginative drama, filled with stirring music and songs, is a show of phenomenal inventiveness. At its heart are astonishing life-sized horses by South Africa's Handspring Puppet Company, who bring breathing, galloping, charging horses to thrilling life on stage.
The Green Fairy
The Union Theatre 30th October – 23rd November
An ode to queer parenting and overcoming anxiety, The Green Fairy is an immersive pub musical following one woman's struggle to take back control of her own life before it's too late.
Tonight, Jo saw her daughter Wendy sing for the first time in the pub where she used to work – they don't seem to have a relationship. Jo doesn't seem to have a relationship with anyone really, and the Green Fairy wants to know where it all went wrong…
Jack Sain and Stephen Libby met three years ago and started singing in open mic nights together; The Green Fairy marks their musical theatre writing debut.
The Niceties
Finborough Theatre 1st – 26th October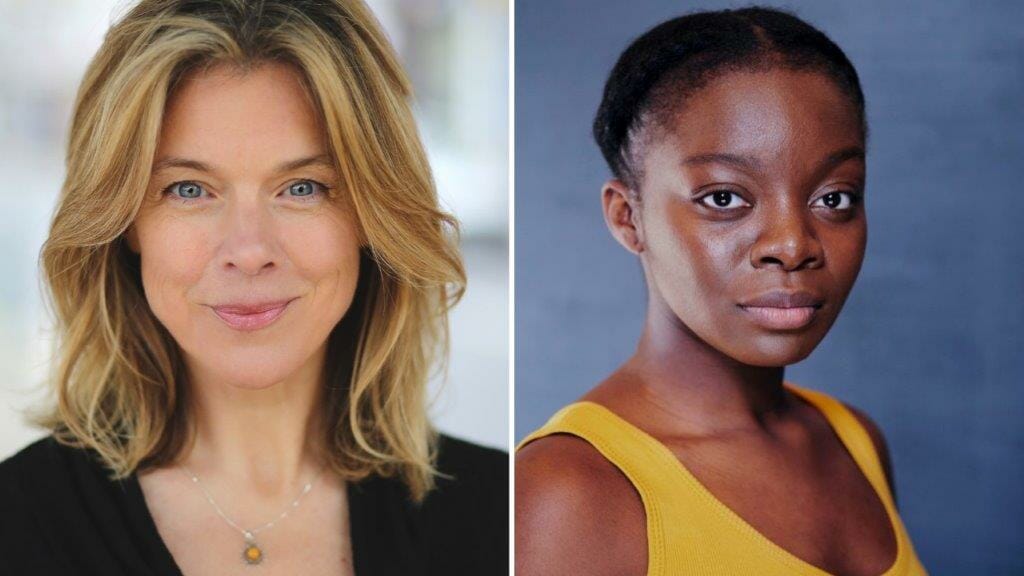 The Niceties is a complex and compelling depiction of racial and generational divides which speaks directly to our polarised, post-truth era, as it asks who gets to tell the story of America, and how.
Originally premiered at the Huntington Theatre, Boston, before transferring to Manhattan Theatre Club, New York City, The Niceties marks the European debut of a dazzling new American playwright, Eleanor Burgess.
The Niceties stars double Olivier award winner Janie Dee alongside Moronkẹ Akinola who makes her professional stage debut.
When The Crows Visit
Kiln Theatre 23rd October – 30th November
When a son returns home after being accused of a violent crime, a mother is forced to confront the ghosts of her past when the crows visit.
Inspired by true events in modern-day India, Anupama Chandrasekhar explores the themes of Ibsen's Ghosts and the cyclical nature of oppression in a dark and thrilling world première.
When the Crows Visit cast is, Ayesha Dharker (Hema), Bally Gill (Akshay), Mariam Haque (Uma / Kavita), Asif Khan (Gopi / Inspector), Aryana Ramkhalawon (Ragini), Paul G Raymond (David) and Soni Razdan (Jaya).
Murder on the Dancefloor
The Pleasance 11th October – 13th October
Following in the footsteps of the success of their previous adaptations of Our Man in Havana (2017) and Woyzeck (2018), Young Pleasance graduates, Spies Like Us, bring their first original work, Murder on the Dancefloor, to the Pleasance Theatre this October fresh from a critically acclaimed Edinburgh run.
In a city that feels less and less like home, ever-rising house prices propel Sabrina into a moral dilemma, forcing her to sacrifice her principles for a chance to leap onto the property ladder. Murder on the Dancefloor explores the consequences of a hopeless job market clashing with extortionate housing costs in an increasingly farcical and playfully physical show about the drive for financial security. Spies Like Us will this year be supported by New Diorama Theatre as one of their Graduate Emerging Companies.
Ghost Stories
Ambassadors Theatre from 3rd October
After exhilarating audiences across the globe with record breaking, sell-out productions and a smash hit film, Andy Nyman and Jeremy Dyson's worldwide cult phenomenon Ghost Stories returns to the West End this autumn, following a smash-hit extended run at the Lyric Hammersmith Theatre.
Ghost Stories contains moments of extreme shock and tension. The show is unsuitable for anyone under the age of 15. We strongly advise those of a nervous disposition to think very seriously before attending.
A Partnership
Theatre503 1st – 5th October
Rory Thomas-Howes' A Partnership, directed by Josh Tucker, is a real-time two-hander examining internalised homophobia. This tragi-comic play follows Ally (Ben Hadfield) and Zach (Rory Thomas-Howes) in real-time through the hour before Ally's 30th birthday, finally confronting the issues and lies in their nine-year relationship. Zach's internalised homophobia highlights the strain modern gay men are under to conform to society's ideal relationship, and the pitfalls of trying to be 'normal.'
Originally written and performed at Debut Festival 2019, A Partnership enjoyed critical acclaim at this year's Edinburgh Fringe, and is produced by Paper Mug Theatre, winner of Best Fringe Debut in Theatre Weekly's Best of The Fest 2019.
for all the women who thought they were   Mad
Stoke Newington Town Hall 14th October – 9th November
Written by Zawe Ashton, for all the women who thought they were   Mad is an urgent piece of theatre examining the miriad of forces that collide and conspire against women of colour living in contemporary Britain today.
Zawe Ashton is a novelist, poet, playwright, filmmaker and actor. She is currently starring on stage in Harold Pinter's Betrayal alongside Tom Hiddleston on Broadway and in the film Velvet Buzzsaw alongside Jake Gyllenhaal on Netflix. Her first novel Character Breakdown was published this year.
Death of a Salesman
Piccadilly Theatre from 24th October
The transfer of the highly acclaimed, sold-out Young Vic production of Arthur Miller's Death of a Salesman.
Following her recent award-winning successes on Company and Angels in America, Marianne Elliott co-directs Death of a Salesman with Miranda Cromwell, who worked as Associate Director on both shows. Together, they bring a unique vision to one of the greatest plays of the twentieth century, seen through the eyes of an African-American family.
Wendell Pierce, who is best known for his roles in The Wire and Suits, will reprise his revelatory performance as Willy Loman with the Olivier award-winning Sharon D. Clarke reprising her heart-rending performance as Linda Loman.
Dear Evan Hansen
Noel Coward Theatre From 29th October
The Broadway smash-hit finally comes to London! The winner of six Tony® awards including Best Musical, as well as the 2018 Grammy award for Best Musical Theatre Album, Dear Evan Hansen is directed by four-time Tony Award nominee Michael Greif, features a book by Tony award-winner Steven Levenson and a score by the Tony, Grammy and Academy Award-winning composers of The Greatest Showman and La La Land, Benj Pasek & Justin Paul.
Dear Evan Hansen opened on Broadway at the Music Box Theatre to great critical acclaim on 4 December 2016 where it has broken all box office records and is now in its third year of standing-room-only audiences.  A record-breaking US national tour launched in October 2018 and is currently touring North America.
Making their West End debuts are Sam Tutty as Evan Hansen, Lucy Anderson as Zoe Murphy, Doug Colling as Connor Murphy and Marcus Harman who will play Evan Hansen at certain performances.  They are joined by Rebecca McKinnis as Heidi Hansen, Lauren Ward as Cynthia Murphy, Rupert Young as Larry Murphy, Jack Loxton as Jared Kleinman, Nicole Raquel Dennis as Alana Beck.