Brooklyn The Musical
Greenwich Theatre 27th September – 19th October
With book, lyrics, and music by Mark Schoenfeld and Barri McPherson, Brooklyn the Musical is a story within a story. On the outside, a band of soulful street singers and storytellers sharing a story from their lives. And their story: a young Parisian coming to America to search for fame and the Father she never knew. Her only clue, her name…. Brooklyn. With a brilliant mix of pop, rock and soul, including the famous song, 'Once Upon A Time', these stories interweave to create a musical that is a touching and inspiring sidewalk-fairy tale.
&nbsp &nbsp &nbsp &nbsp
The Life I Lead
Wyndham's Theatre 16th – 21st September
Following its critically acclaimed UK premiere, leading stand-up comedian, presenter and actor Miles Jupp is to bring his heart-warming show about the life of Walt Disney's consummate English gentleman, David Tomlinson, to London's West End. Written by James Kettle and co-directed by Selina Cadell and Didi Hopkins.
How Love is Spelt
Southwark Playhouse 4th September – 28th September
Michelle Collins will star as Marion in the first major revival of Chloë Moss's play How Love Is Spelt.
&nbsp &nbsp &nbsp &nbsp
Also joining the cast are Nigel Boyle (Line of Duty, Peaky Blinders), Benjamin O'Mahony (BBC's Ripper Street), Yana Penrose (A Midsummer Night's Dream, Regent's Park Open Air Theatre), Larner Wallace-Taylor (An Inspector Calls, UK tour), and Duncan Moore (Windows and Caste, Finborough Theatre).
Set in 2004, How Love Is Spelt tells the story of Peta, who's new in town and ready for whatever London has to throw at her. She's looking for romance, for friendship, for exciting people to lead her on big adventures.
Anna Bella Eema
Arcola Theatre 11th September – 12th October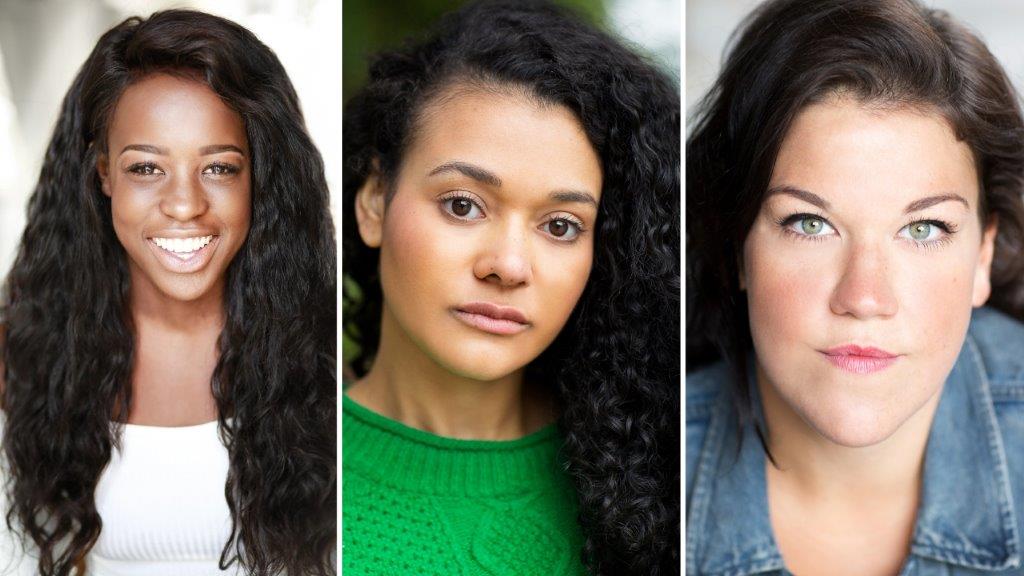 Precocious Annabella lives in a deserted trailer park. Schooled by her eccentric mother Irene, she learns to co-exist with the vampires, werewolves and monsters that lurk in the world outside.
Desperate to ward off the new highway that threatens the demolition of their home, Annabella steps outside to build a girl out of mud. The girl comes to life. The girl is Anna Bella Eema.
Part ghost story, part fairytale, part coming-of-age fantasy, Anna Bella Eema is a dazzling burst of storytelling from the dark heart of American Gothic.
Midlife Cowboy
The Pleasance 13th September – 6th October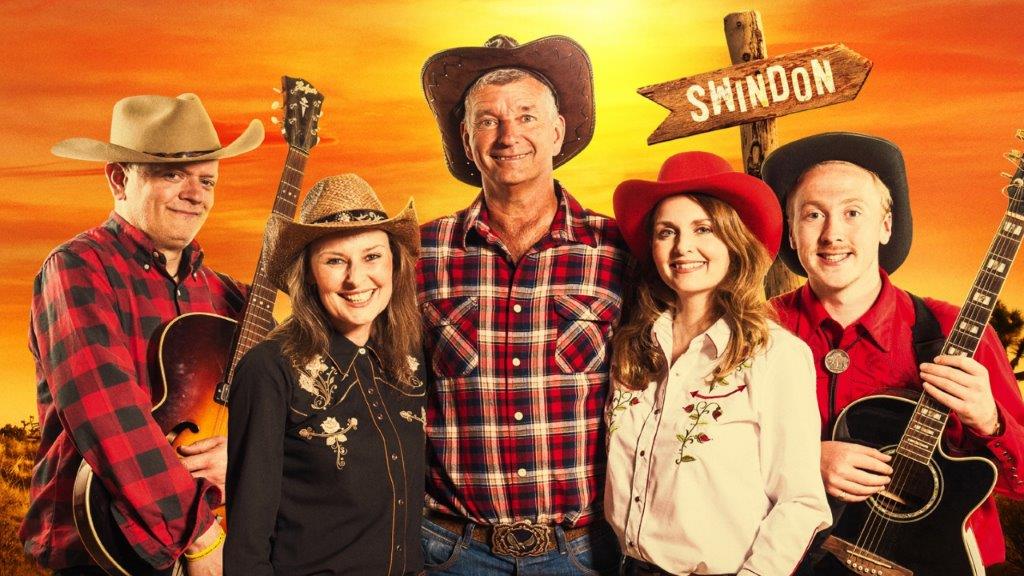 Midlife Cowboy, a new British musical by comedian and best-selling author Tony Hawks, will get its world premiere in a 4-week season at the Pleasance Theatre.
Featuring a cast of talented actor/musicians, Midlife Cowboy is tale of heartache, love, and friendship, laced with new country, blues, romantic and comedy songs.
Midlife Cowboy follows the fortunes of the members of the Swindon Country and Western Club as they bid to end many years of hurt by finally winning first prize at the prestigious Railway Museum Gala Evening – and along the way discover the true nature of heroism. But this is not just about country music. A marriage is in crisis, friendships are at risk, there is more than a sniff of infidelity in the air, and lives are changed when two new members to the club arrive and turn everything upside down.
At Last
Lion and Unicorn Theatre 10th – 22nd September
At Last tells the alternative history story of the fall of a far-right government in the UK. It runs for 11 performances from September 10th – 22nd 2019 and launches the Autumn / Winter Season 2019 at the Lion and Unicorn Theatre in Kentish Town. It is written by James Lewis and Alexander Knott.
The Man in The White Suit
Wyndham's Theatre From 26th September
A stage adaptation by Sean Foley of the classic Ealing Studios comedy The Man in the White Suit, will play a three week season at Theatre Royal Bath, prior to receiving its world premiere at Wyndhams Theatre.
When Sidney Stratton, played by Stephen Mangan, develops a fabric that never gets dirty and never wears out, manufacturers and trades unions are terrified by the threat it poses to their industry and their jobs. Only Daphne (Kara Tointon) the mill owner's daughter, shows Stratton any sympathy as his world gradually falls apart before he finally finds love and a new idea.
Noises Off
Garrick Theatre From 27th September
Michael Frayn's classic farce about a farce, Noises Off, which has played all over the world, returns to the West End for the fourth time as it heads to the Garrick Theatre.
Reprising their roles for the West End in the side-splitting comedy play(s) will be: BAFTA Television Award nominee Meera Syal, Lloyd Owen, Daniel Rigby and Simon Rouse.
A Day in the Death of Joe Egg
Trafalgar Studios From 21st September
A Day in the Death of Joe Egg is Peter Nichols' powerful and moving play about the issues faced by two parents raising a disabled child – which was inspired by his own experience of bringing up his disabled daughter. This new production, directed by Simon Evans (Killer Joe, Arturo Ui), reunites Toby Stephens and Clare Skinner after 18 years and Patricia Hodge now joins the duo taking on the role of Bri's mum Grace.
Groan Up's
Vaudeville Theatre From 20th September
Mischief Theatre, the Olivier award-winning company behind The Play That Goes Wrong, will take over the Vaudeville theatre with a season of new work from September 2019. Opening with comedy Groan Ups, the original Mischief company reunite to bring their unique inventive hilarity to the West End.
Are we the same people at 30 as we were at 13? Does school life determine our future? Do we ever grow out of our school crush? Playing an unruly classroom of kids and anarchic high school teenagers, through to the aches and pains of adulthood, the original Mischief company are back in the West End with their first new play since 2016.