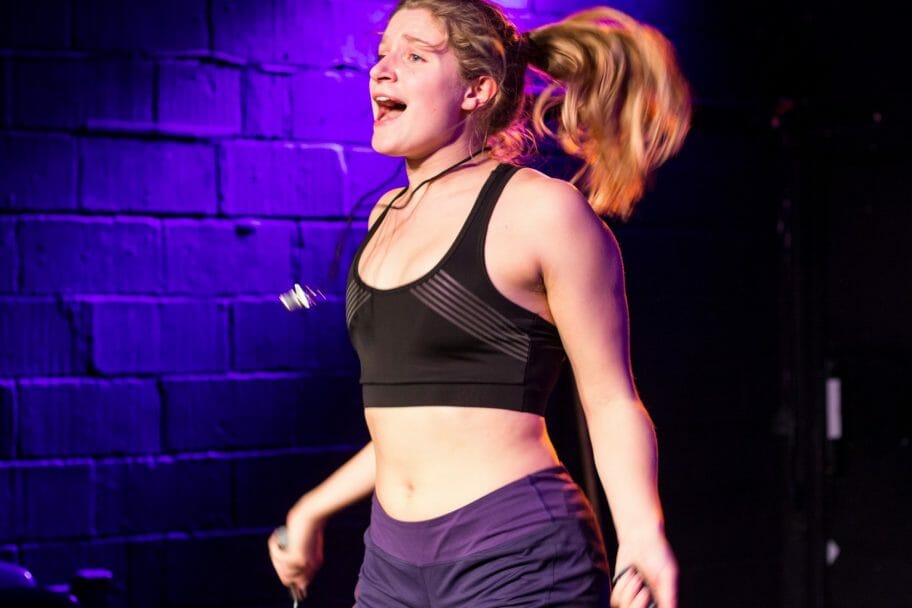 This #queertrilogy at the Drayton Arms Theatre brings together three radically different shows by recent Mountview grads Jack Donald, Katie Paterson and Alexandra Christle,  exploring questions of identity and belonging, and the complications of being yourself.
Jack Donald's 'A Sticky Season' was inspired by the lives of Joe Orton, a British Playwright living at the heart 60's Britain, changing its attitudes towards homosexuality and Gaetan Dugas a Canadian flight attendant scapegoated for spreading AIDS within the vibrant party scene sprawling across America in the 70's.Through a queer language of live Jazz music and poetry influenced by 'The Beat Generation', this performance consumes and digests the stickiness of these histories from a contemporary queer perspective.
Katie Paterson's Minor Disruptions piles comedy and autobiography awkwardly on top of each other to excavate the queerness of a 'normal' childhood. Every show is a completely different experience, with a party atmosphere of riotous silliness and some very good natured audience participation. At the heart of the show is a question – why does everyone keep saying that childhood was a simpler time, full of innocence and happiness? Katie suggests it was just as much a time of chaos, boredom, frustration and impossible rules that nobody explained.
In Crystal Bollix presents: The Bitch Ball, drag artist Crystal Bollix (the creation of Alexandra Christle, from a genuine school nickname) is trying to discover their 'Bitch Realness' in a wildly entertaining fusion of lip-sync, dance, and a LOT of audience interaction. If you've ever been called a bitch or simply want to have a muthaf***ing good time, you're welcome at the Bitch Ball.
The triple bill runs at The Drayton Arms Theatre 19th – 23rd March 2019.