After a superb month of openings in September, October promises to be just as exciting.  Here's our list of top ten shows to see in London in October.
The Sweet Science of Bruising at Southwark Playhouse
3rd – 27th October 2018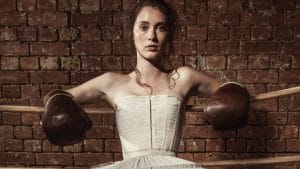 London, 1869. Four very different Victorian women are drawn into the dark underground world of female boxing by the eccentric Professor Sharp. Controlled by men and constrained by corsets, each finds an unexpected freedom in the boxing ring. As their lives begin to intertwine their journey takes us through grand drawing rooms, bustling theatres and rowdy Southwark pubs where the women fight inequality as well as each other. But with the final showdown approaching only one can become the Lady Boxing Champion of the World…
&nbsp &nbsp &nbsp &nbsp
A Funny Thing Happened on the Way to the Gynaecologic Oncology Unit at Memorial Sloan Kettering Cancer Center of New York City at Finborough Theatre
2nd – 27th October 2018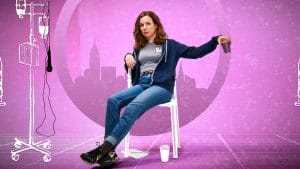 A European premiere from acclaimed American playwright Halley Feiffer, starring actor, comedian and presenter Cariad Lloyd. Karla, a foul-mouthed twenty-something comedian, and Don, a middle-aged man embroiled in a nasty divorce, are brought together unexpectedly when their cancer-stricken mothers become roommates in hospital. Together, this unlikely duo must negotiate some of life's biggest challenges, while making some of the world's most inappropriate jokes.
The Funeral Director at Southwark Playhouse
31st October – 21st November 2018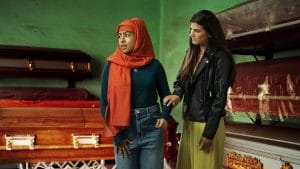 By Iman Qureshi – winner of the 10th annual Papatango New Writing Prize. The Funeral Director is an exploration of a gay Muslim woman coming to terms with her identity.
&nbsp &nbsp &nbsp &nbsp
Life as the director of a Muslim funeral parlour isn't always easy, but Ayesha has things pretty sorted. She and Zeyd share everything: a marriage, a business, a future. Until Tom walks in to organise his boyfriend's funeral. A snap moral decision, informed by the values of Ayesha's community and faith, has profound consequences. Forced to confront a secret she has hidden even from herself, Ayesha must decide who she is – no matter the cost.
Mythic at Charing Cross Theatre
1st October – 25th November 2018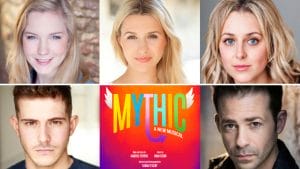 The relationship between a mother and her teenage daughter can be sheer Hell – especially if that daughter is a Greek goddess with a taste for the Underworld. MYTHIC, by Marcus Stevens (Book and Lyrics) and Oran Eldor (Music), turns the ancient Greek story of Persephone on its head, with the gods as chart-topping rock stars, power-hungry politicians, and professional VIPs.
Pickle Jar at Soho Theatre
23rd October – 10th November 2018
Coming to London after a critically acclaimed run at the Edinburgh Fringe 2018, Pickle Jar is the debut play written and performed by Maddie Rice, the star of smash-hit Fleabag's UK and international tour. An undeniably witty one-woman show, Pickle Jar follows a teacher ready to shape a generation of fierce, poised, self-assured young women even if she's not quite sure how to how to be a grown-up yet herself.
Jericho's Rose at The Hope Theatre
16th October – 3rd November 2018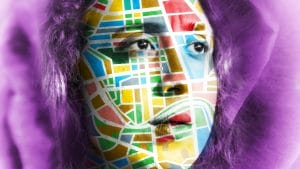 The award-winning Althea Theatre (There's No Place Like; One Last Thing (For Now)) return to London, following their US tour, with Jericho's Rose.
Exploring the experience of displacement from the dual perspective of a grandfather struggling with Alzheimer's and an artist struggling to stay in the UK, Jericho's Rose is about searching for a home that can't be found. The show takes the audience on a breath-taking journey across continents to ask what happens when you can't remember where you belong?
Pinter Three – Landscape/A Kind of Alaska at Harold Pinter Theatre
25th October – 8th December 2018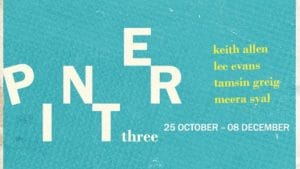 Landscape and A Kind of Alaska, directed by Jamie Lloyd, are spellbinding evocations of loneliness, isolation and the strange mists of time.
Landscape is a minimalist marvel: a woman is locked in a beautiful memory and her husband demands to be heard. In A Kind of Alaska, Deborah awakes from a twenty-nine-year sleep and is suspended between the conscious and unconscious worlds.
Lee Evans will perform the poignant Monologue and a selection of Pinter's most hilarious comedy sketches, including the sketch Apart From That, with Meera Syal.
A Guide for The Homesick at Trafalgar Studios 2
16th October – 24th November 2018
A tender and bittersweet play about conscience and connection. Teddy is searching for a friend for the night. Jeremy is searching for a beer. Worlds apart and miles away from home, two strangers, consumed by their own secrets, find each other in a hotel room in Amsterdam. Can you confess your greatest fear to a stranger?
The Wider Earth at the Natural History Museum
2nd October – 30th December 2018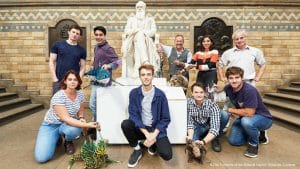 In a ground-breaking move for UK theatre, Trish Wadley Productions and Dead Puppet Society will create a 357-seat traditional performance theatre in the Jerwood Gallery at the Natural History Museum to host the European premiere of the award-winning Darwin drama, The Wider Earth.
The Height of The Storm at Wyndham's Theatre
2nd October – 1st December 2018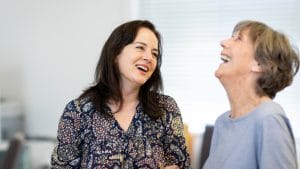 Multi award-winning star of screen and stage Jonathan Pryce and three-time Olivier award-winning Dame Eileen Atkins will star in The Height of the Storm, a new play by Florian Zeller, the internationally acclaimed writer of The Father.
André and Madeleine have been in love for over fifty years. This weekend, as their daughters visit, something feels unusual. A bunch of flowers arrives, but who sent them? A woman from the past turns up, but who is she? And why does André feel like he isn't there at all?