As another amazing Edinburgh Festival Fringe comes to an end, it's time for our annual Best of The Fest list.  These are the shows which we think stood out the most, and that's not the easiest thing to do amongst well over 3500 productions!  Out of everything we saw at the 70th Edinburgh Fringe these are the ten we feel deserve to be named 2017's Best of The Fest.
But, to all those 3500 productions – a massive well done on surviving the craziness that is August in Edinburgh.  From performers and writers, to tech teams and venue staff, and everyone in between, Edinburgh Fringe just wouldn't happen without you.
The Nature of Forgetting (Best Theatre)
It took sixteen months to develop The Nature of Forgetting in collaboration with UCL Neuroscience Professor Kate Jeffrey and every minute was worth it, because this is a highly innovative and absorbing performance piece which grips audiences from start to finish.
&nbsp &nbsp &nbsp &nbsp
This is Not Culturally Significant (Best Solo Performance)
The whole thing is mesmerising, as Scott-Rowley moves around the stage with complete precision.  Full of energy; he goes from bent double as a homeless woman to standing tall and proud in a gay club without missing a beat.  This Is Not Culturally Significant is darkly comic in places, and heart-breaking in others.
An Act of Kindness (Best Writing)
For a debut piece of writing it's exceptional work. The story moves along easily and nothing feels out of place. The funny one-liners give way to more deep and meaningful conversations as the characters reveal their inner demons.
&nbsp &nbsp &nbsp &nbsp
Our Man in Havana (Best Fringe Debut)
Our Man in Havana is an incredibly funny production, the audience lapping up the subtle, and not so subtle jokes combined with physical comedy.  Bringing together impressive production values, which more established companies would be envious of, this is a production, and company, with a bright future ahead.
Matt Richardson: Slash (Best Stand-Up Comedy)
The content of the show is crude, and Matt warns us all up front. But it's that harmless kind of crude which has you giggling into the palm of your hand. I genuinely think he'd prefer us all to be much more offended than we actually are but in the end, it's just too difficult to be insulted because Matt Richardson is far too likeable a comedian.
The Rise and Fall of Marcus Monroe (Best Variety Performance)
The Rise and Fall of Marcus Monroe is one of those wonderful shows where the only time you're not smiling from ear to ear, is when you're laughing hard or gawping in amazement at the stunts he's pulling.  Not only is Marcus Monroe extremely talented when it comes to juggling, he's an expert in building rapport with his audience, who fell in love with him and Anna, almost immediately.
The Great American Trailer Park Musical (Best Musical)
The Great American Trailer Park Musical has everything that you want from a musical; great songs, big dance numbers and a large strong cast, who have the talents to pull off such an outlandish story.
Your Ever Loving (Best Play)
Your Ever Loving is a harrowing piece of drama which utterly captivates its audience. The anger in the room is palpable, and many will have picked up on the similarities between the anti-Irish sentiment that was whipped up at the time, and the kind of rhetoric being peddled in modern times.
Trashed (Best Monologue)
Trashed pairs this extraordinary performance with exceptional writing in a finely crafted piece of drama which keeps the audience guessing at every turn.  A play that begins as a comedy and ends in tragedy, and has the audience truly gripped from beginning to end.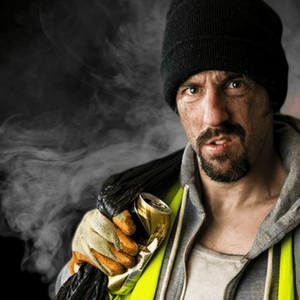 Pike St. (Best of The Best)
By the end, I had lost it.  Tears ran freely down my cheeks as the story reached its climax.  Pike St. is far and away one of the best pieces of drama I've seen at Edinburgh Fringe. Nilaja Sun is one incredibly talented individual, not only the writer of this multifarious play, but a lone, affecting, voice audiences will not readily forget.