Audible, the world's leading producer and provider of spoken-word entertainment, deepens its commitment to UK theatre announcing a new London production of Radio written by Al Smith. Josh Roche directs Adam Gillen as Charlie Fairbanks in a one-man play about memory, love and spaceships.
The production opens at Arcola Theatre on 24 June, with previews from 19 June and runs until 13 July. To coincide with the opening of the stage show, a studio recording of Radio will also release exclusively on Audible this summer, available for members to download worldwide.
Your play, Radio is coming to the Arcola Theatre, what can you tell us about it?
Radio is the story of Charlie Fairbanks, the son of a farmer-turned-flagmaker who holds ambitions to become an astronaut. It's starts in the 1950s and charts Charlie's life against the rise and fall of the US manned space flight programme. I wrote it for Kandinsky in 2006 and am delighted Audible have chosen to restage it to coincide with the 50th anniversary of the first moon landing.
What inspired you to write Radio?
As a young physicist, my father worked for the US space programme and helped to choose the landing sites on the surface of the moon for Apollo 11. I grew up hearing his stories about that time, and about the highs and lows of that era in the States. Given it's a play about fathers and sons, pride and protest, love and war, I suppose Radio is a kind of love-letter to him.
Audible will be releasing a studio recording, how did that come about?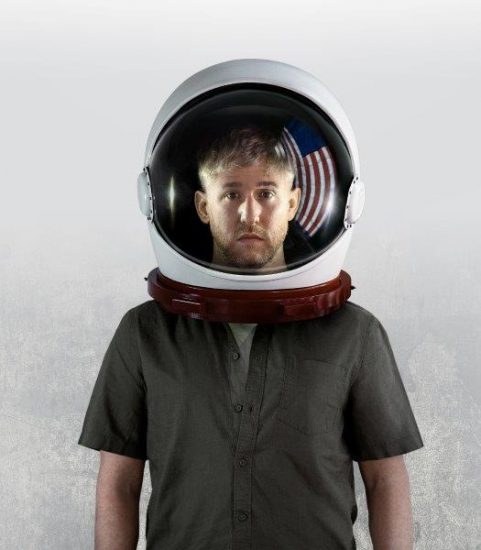 I'm really happy to see the collaborations Audible are forging between theatre and audio work. I've written a fair bit for BBC Radio so it's very exciting for me to get to see how they do it too. They approached me to ask about restaging Radio at the same time that Josh asked me whether he could direct it.
How do you think the recording will complement or enhance the live performance?
I don't know what to expect! I've turned radio plays into stage plays before but never the other way around. Radio (and I wish I had called the play something else – I can see this getting confusing) is kind of a playful story about storytelling, so I hope that'll translate well into audio. I've tried to write a good yarn, so hopefully it'll be a good listen and watch.
What are you looking forward to most about working with director Josh Roche and Adam Gillen?
I've wanted to work with Adam forever, and it's a delight to discover he's as playful and generous in the rehearsal room as his performances are on stage. Likewise, I really admire the precision of Josh's work, and feel in very safe hands with him. I'm looking forward to seeing how they interpret the play.
What would you say to anyone thinking of coming to see or listening to Radio?
Thanks very much. Hope you like it.
Radio by Al Smith is at Arcola Theatre 19th June to 13th July 2019.