Ovalhouse continue to break boundaries staging inspirational theatre at their home in Kennington as they explore radical themes of social mobility and the violence of austerity, while also inviting audiences to an eccentric bee party and a brand new human surround-sound experience. This eclectic season seeks to be accessible to all.
We spoke to Ovalhouse's Head of Theatre, Owen Calvert-Lyons to find out more.
You've just announced your Summer Season, how would you describe the overall theme of the season?
As always with our work, there are two or three themes which flow across the programme.  One of these is 'technology': Sophie Woolley's Augmented explores the impact of becoming a cochlear-implanted 'cyborg', reversing 20 years of progressive deafness; both Jack O'Kent and Last Night I Met You Dreaming use digital animation and 3D projection to build rich imaginary worlds and Tokyo Love Hotel invites us to explore the impact that an increasingly digital universe, which praises screens over bodies, has on intimacy.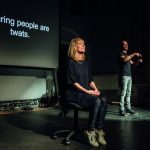 These aren't all dystopian futures, all of these artists are trying to understand the effect of technology, for better or worse, as our society becomes increasingly reliant upon it, and the boundaries between 'live' and 'digital' become increasingly blurred.  Another theme within the season is that of 'class, privilege and protest'.  This is particularly evident in Austerity & Me which is performed by the Ovalhouse Performance Company – a group of 12 young people who are developing a fascinating play about the way that the ideology of austerity has transformed life in Britain.  This is also a central theme of Standard:Elite, a piece of 'game theatre' which invites audiences to start their own class war.
How did you go about curating the season?
Ovalhouse is an incubator or new theatre.  We always have three or four productions in development.  We want to bring that work to our audiences at the right time, when it's going have the greatest impact.  We also want to bring the best productions from the rest of the UK to our London audiences.  So, our programming is always led by artists.  We are continually nurturing, supporting, partnering and championing artists to make the best work they can make and then bring it to performance when it's ready.
How does this season in particular help develop new theatre?
We are developing 7 new plays this season through our FiRST BiTE work-in-progress strand.  These are all brand-new plays which we test in front of an audience.  Tickets are just £5.  FiRST BiTES are hugely popular and often sell-out; I think audiences really enjoy being a part of the process of creating live theatre.
Tell us about your off-site programme?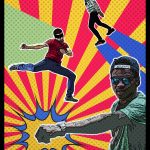 From June 2019 to September 2020 Ovalhouse will not have a building, so we will be programming theatre in the streets, buildings and public spaces of Brixton.  We will be co-producing with artists and companies who want to present their work outside of a traditional theatre space; creating unique theatre events in unexpected locations.
In anticipation of this, we have been programming an 'off-site' production each year for the past two years.  Last year's Trinity saw us take over The Asylum in Peckham and this year we present Undersong in St Mark's Church, opposite Oval tube station.  It's a really exciting way of working, we get to stage performances in some extraordinary buildings and we enable audiences to experience these buildings in a completely different way.
For Undersong, we are going to immerse our audience in song, surrounding them with extraordinary human voices.  This will sound even better in St Mark's Church – a space built to amplify the human voice.  We only have the space for one week, so it will be a unique and exciting experience for those audiences who manage to see it.
How does this season cater for different types of audience?
This season has a particularly diverse range of productions.  We have a musical (Nele Needs a Holiday), an immersive sound experience (Undersong), an interactive theatre game (Standard:Elite), a live DJ'd concept album (STARS), a magical-realist fantasy (Last Night I Met You Dreaming) plays for children and families (Me & My Bee and The Croydon Avengers), powerful political dramas (Messiah and Austerity & Me) and a site-specific installation (Tokyo Love Hotel).  With such a broad range of styles and influences I think this season's programme will appeal to the tastes and interests of a wide range of audiences.
How does it feel knowing this will be one of the last seasons in your current venue?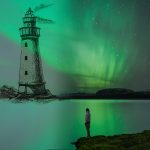 The closure of our much-loved home on Kennington Oval is momentous.  We have been presenting cutting-edge theatre here for over 50 years.  So we are determined to mark this moment in a way which is in keeping with 50 years of radicalism, experimentation and risk-taking.  Rather than a nostalgic look back at our history, we want to create a season of work which somehow embodies the radical spirit of those 50 years. A season which was for artists making ground-breaking work in the here-and-now.  I was also conscious that this is a very rare opportunity – to have a building which is no longer needed, which is going to be destroyed as part of the process of building a brand new theatre in Brixton.
So, we have created The Demolition Party.  We are inviting artists to work with structural engineers to create new productions which demolish parts of the building through performance.  For years we have talked about ground-breaking productions, smashing the patriarchy, breaking the fourth wall, smashing the glass ceiling – now it's time to turn some of these metaphors into reality, by unleashing the creative power of destruction.
Full details of the season and tickets can be found here.