Need to know the top musicals to see at Edinburgh Fringe 2019? Check out this edition of pick of the fringe.
Scream Phone
Gilded Balloon
After the success of 2 Become 1, Swipe Right present their deliciously dark musical Scream Phone – directed by Pappy's Tom Parry! The girls are having a sleepover and you're like, totally invited! Pillow fights in their underwear, singing into hairbrushes, and gossiping about their crushes, what could possibly go wrong? As long as they don't answer the oversized pink phone… dun dun duuun! Based on the retro game Dream Phone, they'll take you on a killer journey back to the 80s with an infectious original soundtrack. Scream meets Clueless in this hilarious spoof horror musical!
&nbsp &nbsp &nbsp &nbsp
I Wish My Life Were Like a Musical
Underbelly Bristo Square
Boasting a West End Wilma Award, a Broadway World Award nomination and a raft of five-star reviews for its recent London run, this comedic musical revue reveals everything you could want to know about being a musical theatre performer… if only there were any who'd admit it. Covering the journey from wide-eyed drama student to brattish diva, or past-it chorus member, or bitter has-been (or never-was), this show lifts the lid on awful auditions, debilitating dance routines, mid-performance mishaps, and backstage backstabbing – plus those magical moments that make it all worthwhile.
The Last Five Years
PQA Venues
After a sell-out run at the Edinburgh Fringe 2018, The Last Five Years returns for a 2019 run! Written by Tony Award winner Jason Robert Brown, this two-character musical tracks the emotional course of young love. Cathy is struggling to find work, Jamie is an aspiring author who's offered an incredible book deal. Their paths begin to diverge, and the young lovers' relationship begins to shift. This is an emotional and intimate musical.
&nbsp &nbsp &nbsp &nbsp
Unfortunate: The Untold Story of Ursula The Sea Witch
Underbelly Bristo Square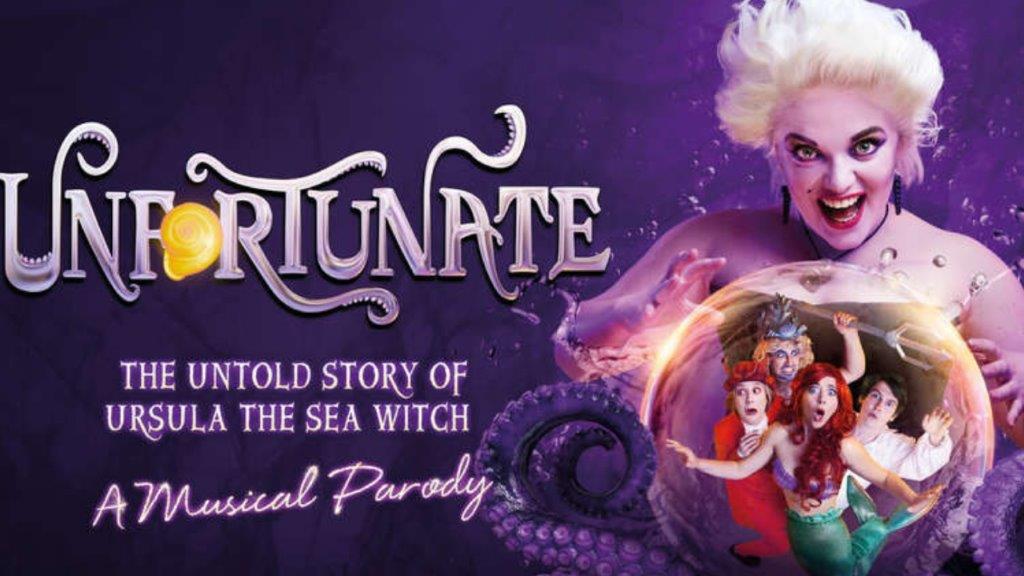 Disney villain. Octo-woman. Plus-size icon. But who is the woman behind the tentacles? From the multi award-winning Fat Rascal Theatre, creators of sell-out hit musicals Buzz and Vulvarine, comes the untold story of Ursula the sea witch. It's time to take the plunge as we reveal what really happened under the sea, in a tell-all tale of sex, sorcery and suckers.
Cruel Intentions The 90's Musical
Assembly George Square Gardens
Enter the manipulative world of Manhattan's most dangerous liaisons: Sebastian Valmont and Kathryn Merteuil. Seduced by revenge and fuelled by passion, the step-siblings bet on destroying an innocent girl. As they weave a web of secrets and temptation, they become entangled in the cruellest game of all: love. The cult movie you love laced with '90s classics including Britney, Christina, *NSYNC and REM, all performed live.
[td_smart_list_end]
Find more musicals to see at Edinburgh Fringe here.
Or, check out our top shows to see in Children's, Comedy, Dance & Circus and Theatre.
&nbsp &nbsp &nbsp &nbsp