Need to know the top dance, physical and circus shows to see at Edinburgh Fringe 2019? Check out this edition of pick of the fringe.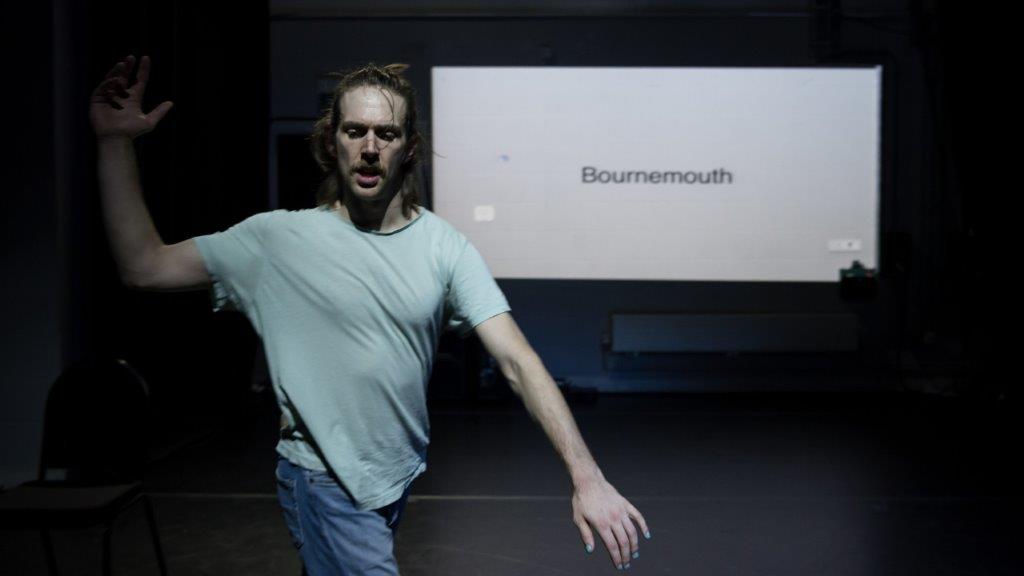 PHRASES Lewys Holt photo Matthew Cawrey
Summerhall
Miscommunication and confusion are often things to be avoided, but what if you just lay into them? What if there's actually nothing else? Big questions. Existential meanderings. Don't worry. I have a PowerPoint. Phrases exists in a kind of ethereal space. Projections of stream-of-consciousness writing are paired with often improvised movement and discussions of communication to create a subtly humorous yet unnerving piece. Generally, the piece expresses some kind of solidarity with the anxious and the confused and those who overthink.
Find more dance, physical theatre and circus shows to see at Edinburgh Fringe here.
Or, check out our top shows to see in Children's, Comedy, Musicals and Theatre.